Do you prefer MTL vaping or DTL vaping? Today we'll be covering a perfect pair of a MTL kit and the best NKD 100 e-juice for it. Maybe you'll go on a fantastic vaping trip with them.
Firstly is the GeekVape Flint Kit. It includes the Flint Vape Pen style mod and the Flint tank. The mod has 3 power settings – 7W (low), 8W (medium) and 9W (high). Altering these power settings will increase the flavor/heat output of the vapor. The LED displays which power setting you have chosen. Inside the mod is a 950mAh internal battery and again the LED shows the battery capacity remaining. Apparently, this kit is water resistant. It has an IPX5 rating so a leaky tank or a bit of rain should not damage the internals of the mod.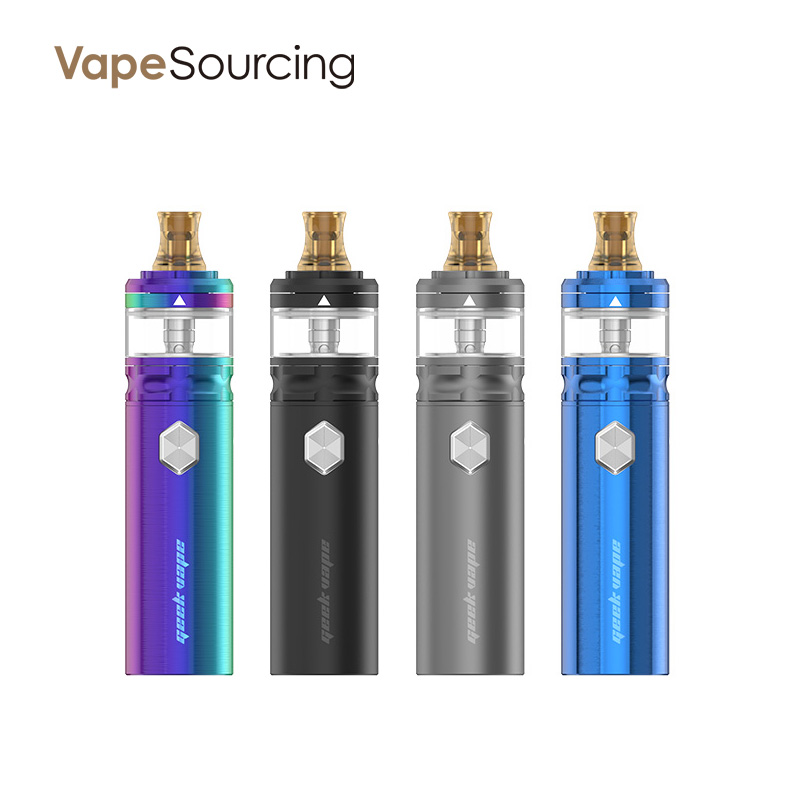 The Flint MTL tank is designed for MTL vapers. It has 5 different sized airflow inlets and you can adjust the airflow to your preference by rotating the ring at the base of the tank. A sliding top cap allows you to fill the 2ml capacity tank through the top. The NS coil is designed for Nicotine Salts or high nic e-liquid and has a 1.6ohm resistance. Anyway, the Flint kit is a good choice for MTL vapers.
Then is the well-matched NKD 100 Salt Lava Flow e-juice. Who would have thought that succulent strawberries, milky coconut, and sweet pineapple that leaves behind a tingling sensation that is to die for would create one of the most flavorsome juices in circulation? NKD did and it's called Lava Flow. As you inhale Lava Flow the impeccable salt nicotine juice, your taste buds will be jumping for joy as milky strawberries tingle the tongue. The best part about this vape juice is that the milky flavor comes from the coconut giving it a more refreshing taste than normal milky flavors. As you exhale, the pineapple will make you shiver with how it makes your taste buds tingle and how accurate the taste is.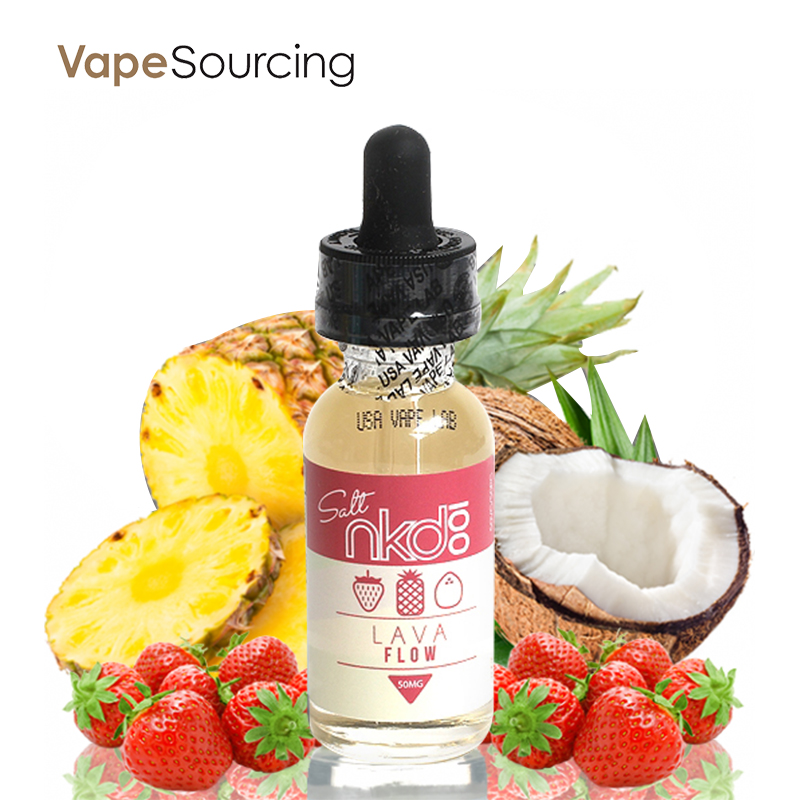 Related blog: Pair OVPO Topside Mod With Bonza V1.5 RDA To DIY A New Kit For Squonk Vaping