Compare with other brands, Lost Vape may be my favorite one as they are very professional in designing and making pod system kits. In this article, I'm gonna introduce two decent devices by Lost Vape. Just buy from the vapesourcing online shop if you like.
We first look at the Lost Vape Orion Plus DNA Kit. Fully constructed with high-quality metal construction along with the introduction of Stabwood panels alongside the iconic resin and carbon fiber designs, it epitomizes a true high-end vape device. The updated Evolv DNA GO Chip features a 5-Level Power Outputs, Patent-Pending Temperature Limiting Technology, and capability that allow users to automatically regulate power and temperature. The Orion Plus DNA retains the beloved REPLAY Functionality with the capability of Boost (40W peak power) and Auto-Detect of coil resistances.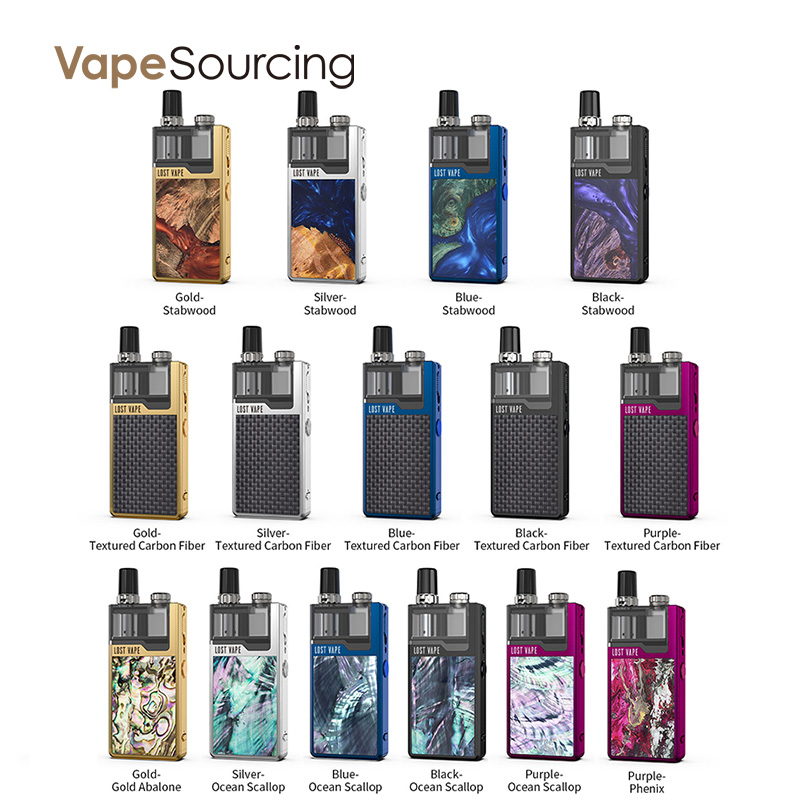 In terms of the cartridge, the drip tip implements a dual slotted airflow control ring, allowing for proper adjustment of airflow pathing catering to MTL or DL vaping. The new pod introduces the highly anticipated replaceable coil mechanism, along with showcasing the new 0.25ohm Mesh Coil and 0.5ohm Regular OCC Coil for optimal flavor and vapor production to create a complete pod system. At last, the Orion Plus DNA will be fully compatible with the original Orion DNA Go pod.
Then is the Lost Vape Orion Q Kit. It is a pod system that is able to be used as a MTL or DTL Vaping. Lower nicotine strength nic salts or e-liquid are preferable with the Orion Q. Lost Vape made this smaller device heavy in your hand, and that leads to durability being just right! With adjustable airflow, you will find that you can vape either wide open directly to your lung, or tight for a mouth to lung experience.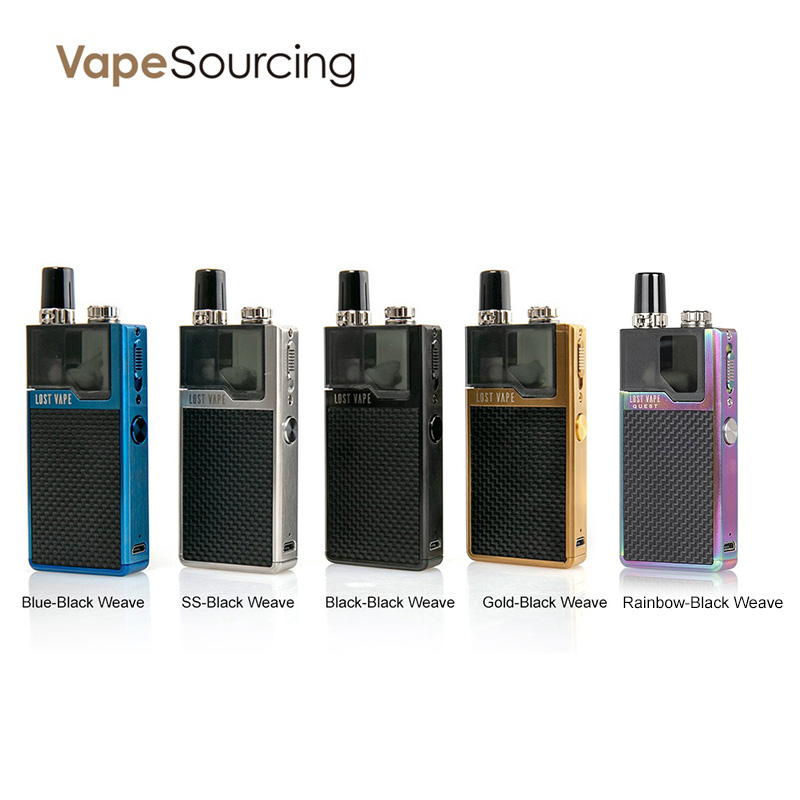 Filling the Orion Q pod is easy, just twist off the cap found next to the proprietary drip tip to find a wide-open fill port. You can fit a glass dropper or your chubby bottle tip perfectly and avoid potential drippage to the outside of your Orion Q pod system. The best part of this system is the easy slide off button when you are ready to change the cartridge. You can hold it like a handheld radio and slide down to lift off the cartridge, then simply snap the new one on with ease!
Related blog: An Ideal RTA For MTL Vaping | Steam Crave Glaz Mini