Recently I found two classic vape pen kits on the market. They're both very popular among vapers. If you're trying to find a reliable pen-style device, I think they're good choices. Ok, here we go!
Firstly is the Kit VOOPOO Caliber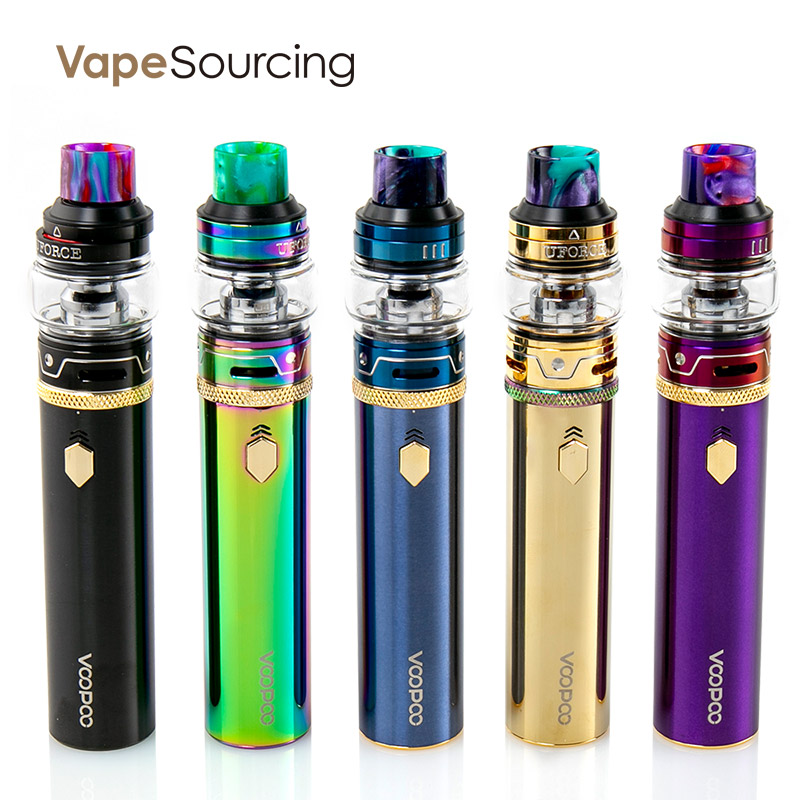 The Kit VOOPOO Caliber is a new addition to the vape pen systems, featuring the advanced GENE.FAN chipset with internal 23600 3000mAh internal battery to pair with the UFORCE Sub-Ohm Tank. The advanced GENE.FAM chipset allows for an output of 110W while adding a slew of safety protections to ensure the device falters. The intuitive firing button is ergonomically placed within reach when it is naturally nestled in the palm of the hand. The superior stainless steel chassis construction allows the device to continue functioning should it be moderately dropped or slips out of hand. The VOOPOO Caliber 110W only features the intuitive firing button and does not have any adjustment buttons to keep the outer face of the device clean and without any visual interruptions. The Caliber Kit comes paired with the UFORCE Sub-Ohm Tank, a well-developed tank featuring a 3.5mL vape juice maximum capacity, quick vent channel, triple bottom airflow control, and the UFORCE OCC Coil System.
Parameters are as below:
Size: 24.5*141.6mm
Battery Capacity: 3000mAh
Power Range: 110W Max
Input Voltage: 3.2-4.2V
Output Voltage: 0-4.2V
Resting Current: ≤10μA
Resistance Range: 0.15-3.0ohm
Then is the Eleaf iJust 3 Kit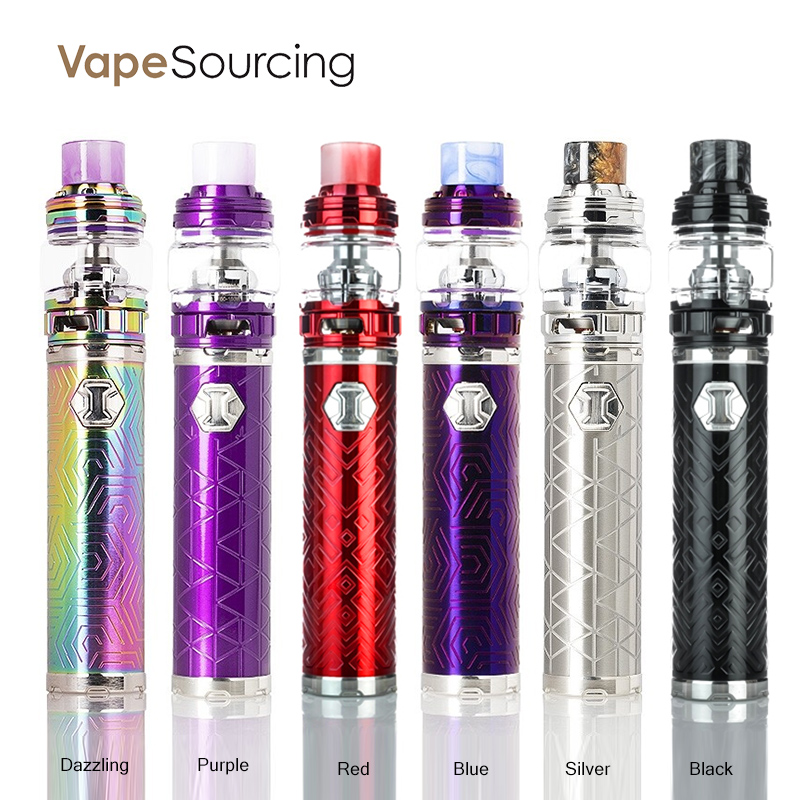 The Kit Eleaf iJust 3 is the updated rendition of the iJust series, delivering a beautifully crafted vape pen system integrate with 3000mAh rechargeable battery to pair with the new ELLO Duro Sub-Ohm Tank. The iJust 3 measures 25mm in base diameter and 136mm in total length, implementing a natural round form factor with elegant pattern designs offered in a wide array of color options. The iJust 3 Kit is charged via microUSB port, with 4-color LED battery indicators for the 3000mAh internal battery. The iJust 3 implements a single button firing mechanism, in which output power correlates to the current state of battery. Pairing with the iJust 3 is the ELLO Duro Sub-Ohm Tank, featuring a 6.5mL maximum juice capacity with retractable top-fill design, auxiliary bottom airflow control, and the utilization of the HW-N Series Coils. The ELLO Duro introduces two new coils: 0.2ohm HW-N Net Kanthal Coil with a wattage range of 40 to 90W and a 0.15ohm HW-M Multihole Kanthal Coil with a range of 50 to 100W.
Parameters are as below:
Size: 25*136mm
Battery capacity: 3000mAh
Output wattage: 80W max
E-liquid capacity: 6.5ml
Resistance range: 0.1Ω-3.0Ω
Related blog: Asmodus Amighty-A Latest Touch Screen TC Mod You May Like