In this article, we'll be covering the SMOK A-Priv Mod. If you're a fan of SMOK and looking for a new high wattage device, then you'll definitely want to check this out for sure.
The A-Priv Mod is powered by two high-drain 18650 batteries and offers a wattage output range of 1W to 225W. The voltage output range is 0.5V to 8.2V. As with many SMOK mods, the A-Priv is primarily constructed of zinc alloy, and features their popular side firing bar, making it incredibly comfortable to vape with. An even cooler feature is its LED lights which are activated by music!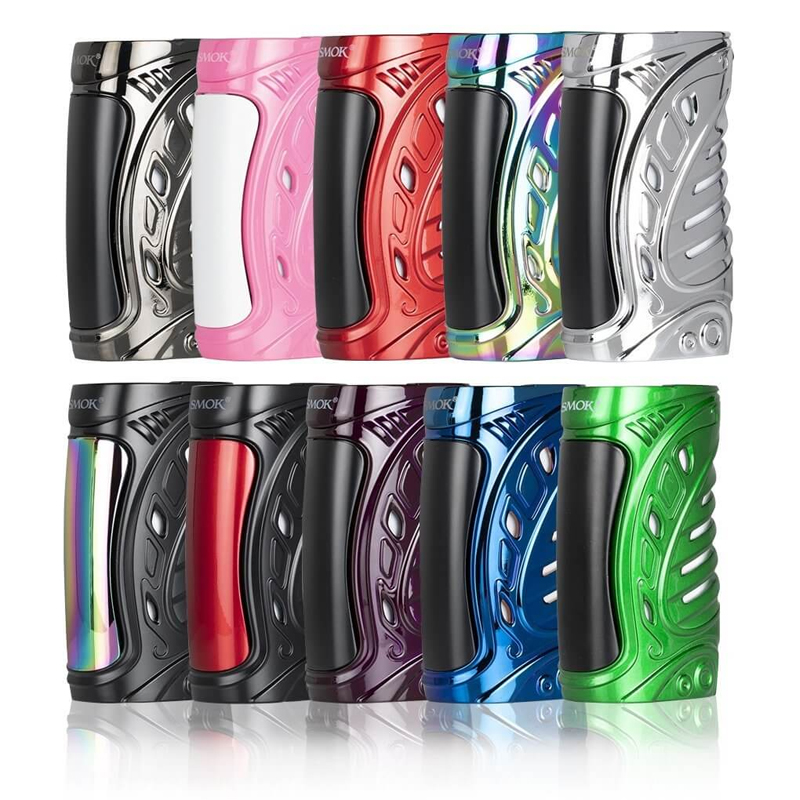 There's also a temperature control mode for various wire materials, and it can fire down to 0.05ohm in this mode specifically. In regular wattage mode, it has a minimum firing resistance of 0.1ohm. Just like all of the cheap vape mods, the A-Priv Mod is loaded with a bunch of safety features such as 10 second cutoff, short circuit protection, overheat protection, and more. At the top, there is a spring-loaded 510 connection.
You may also like:
Geekvape P Series Price
smok nord 4 leather series