In this article, I'm gonna introduce the Stick G15 Pod Kit by SMOK. It looks very similar to the Innokin EQ FLTR but is quite different in operation, so which one is better? Let's find it out.
SMOK Stick G15 Pod Kit is a new simple fixed coil device. On the G15 the mouthpiece is just plastic and the coils are not replaceable. Instead, you discard the whole plastic pod when the coil has deteriorated. There are 2 pods included in the kit and they are both 0.8ohm dual wire coil. The pod will hold up to 2ml of your own e-liquid filled using the side-mounted fill port. A magnet holds the pod into the mod body for ease of removal and replacement.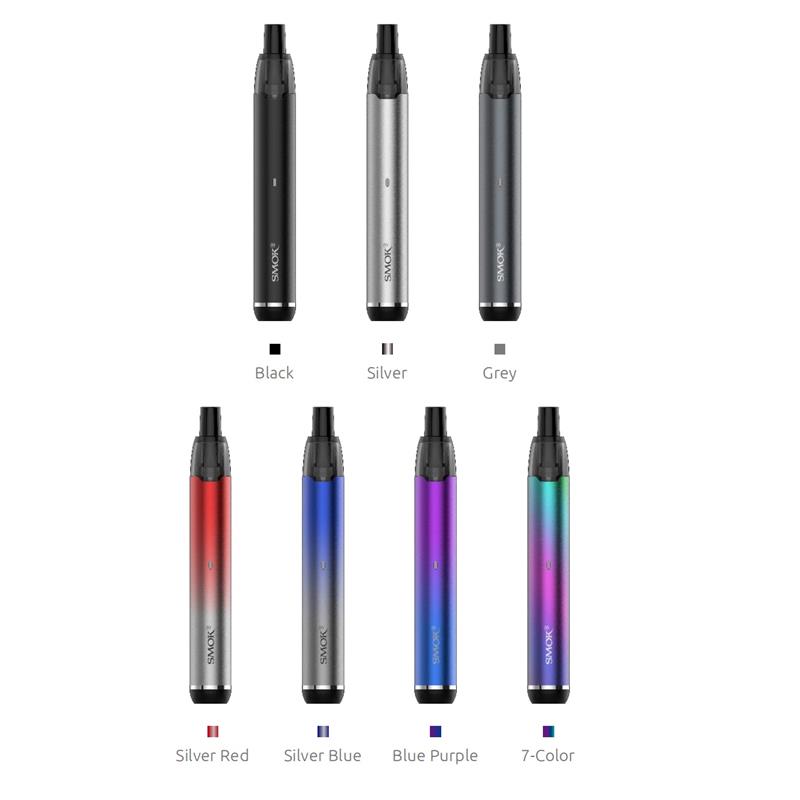 The mod itself houses a 700mAh internal battery with a USB Type-C port for recharging at up to 0.42A charge rate. The output is stated as 3-15W but as this device has no controls I cannot see a way you could adjust this so I assume as the battery charge diminishes so does the power output. A LED informs you of the battery charge remaining and a draw sensor will automatically activate the fire when you vape. For more decent vape pods, you can check vapesourcing online store.
You may also like:
yuoto shine price
cheap freemax onnix 20w kit