Pod mods are all the rage right now, and SMOK is no stranger to them! In the following, I've got the SMOK Thallo S Review for you, let's dive in for more details.
The Thallo S seems to be trying to build in all the best things that people like about pod mods. Its chassis is covered in PU leather, giving it quite a nice soft and grippy feel in the hand. Powered by a 21700 battery, it can fire up to 100W, while with a 18650 battery it will go to 80W. Thallo S is run by the new IQ-XS chip, it promises a 0.001s firing speed. The 0.96″ screen displays all the information you require. Running from top to bottom you have: Battery Indicator and Battery Percentage, Current Wattage, Coil Resistance and Current Firing Wattage, Puff Counter, Last Puff Duration. Above the screen is a square fire button, two small rectangular adjustment buttons below it, and the USB C port below that.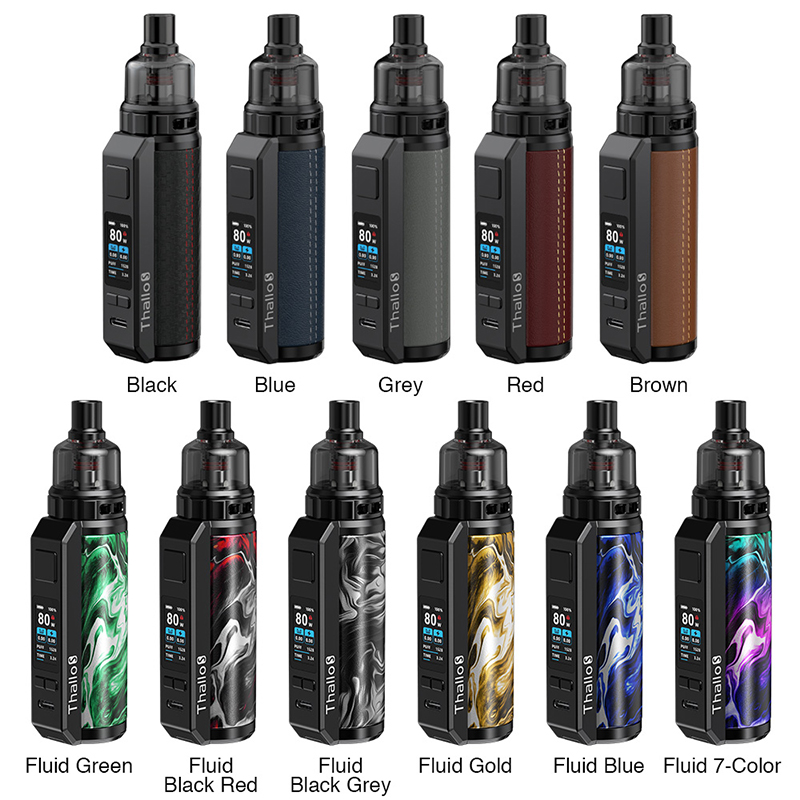 The SMOK Thallo 5ml pod is almost totally exposed at the top. It's made of tinted plastic and due to the way it sits on top of the body, it's always easy to see your e-liquid level. On one side at the base is your fill port covered by a silicon stopper, this works fine and is a decent size. The section where the pod fits in has a large plastic airflow control ring, it's got deep grooves on it, so it's really easy to adjust your airflow. There are two very large airflow holes on each side. You also have a wide choice of coils, as it comes with two RPM 2 coils, 0.16Ω for direct lung vaping, and 0.6Ω for mouth to lung. However, you can also purchase an RPM pod to allow you to use any of the RPM range of coils.
You may also like:
wotofo smrt kit for sale
cheap damn vape doom x rta