If you are looking for a compact and stylish vaping device, then take a look at the eleaf iore crayon pod kit. The stylish and fresh appearance of this device can bring you a new visual experience. It feels very light when you are using it. The cylindrical design and unique crayon look are very special and eye-catching.
Made of high-quality materials, the eleaf iore crayon replacement pod cartridge is compatible with the Eleaf IORE Crayon Pod System, a small and portable device ideal for mobile vaping. The pod and device are designed to work together seamlessly to deliver great flavour and vapour production.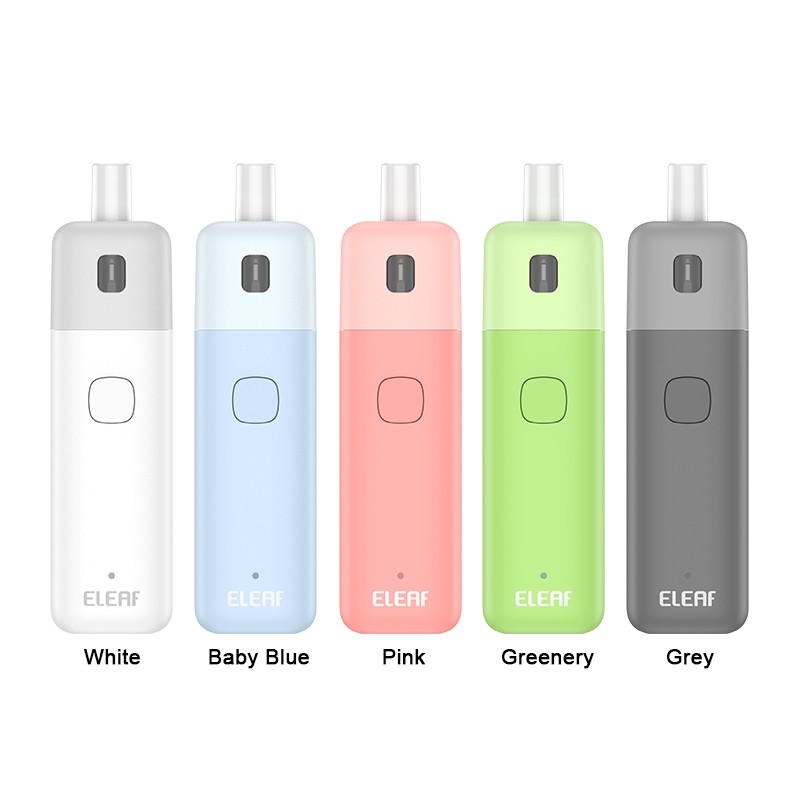 The refillable pod is made of food-grade PCTG material with a transparent appearance, allowing you to easily monitor the liquid level of your e-liquid. The capacity of 1.8ml is enough for most people. The pods are also easy to refill thanks to the side fill port located under the mouthpiece.
The ring is made of high-quality material and has a long service life. You can tell the remaining battery power by the three different colors of the smart LED battery indicator.
In terms of safety features, the IORE crayon set has multiple protections, including overcharge protection, over-discharge protection, short circuit protection, and low voltage protection. These features ensure that you can vape with peace of mind, knowing that your device is protected from potential harm.
Ideal for vapers who are constantly on the go, the Eleaf IORE Crayon Pod Kit is an excellent choice for anyone looking for a reliable and user-friendly pod system.
More attractive new products are in our online vape store, you are welcome to choose.
We also want to recommend more boutiques for you: