The Popreel line is designed as a low-priced kit to appeal to both new vapers and users of single-use e-cigarettes. So they're pretty basic in design and content – but that doesn't mean they don't look pretty – wow, the Uwell Popreel P1 is super cute.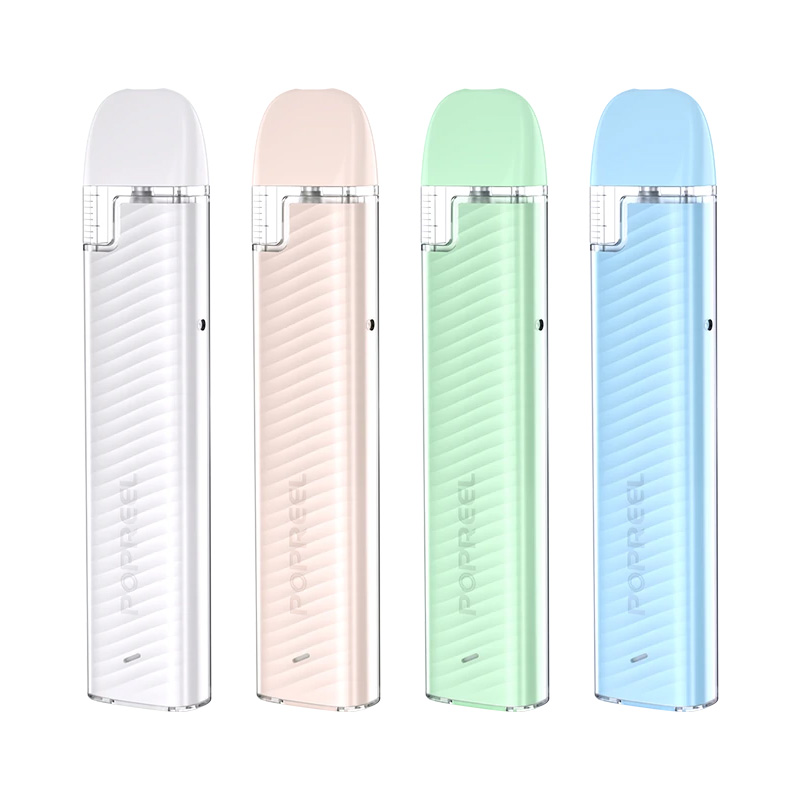 Specification
Size: 108.2×22.5×13.2mm
Output: 13W
Battery: 400mAh (internal)
Display: LED Indicator
Resistance range: Not specified
USB Type C port
Pods: Refillable, fixed coils
Design
The design is an outer transparent plastic layer and an inner color layer in a "Macaron" pastel color. This is a pod device that can be filled with up to 2ml of your own e-liquid by removing the nozzle and accessing the refill port.
Pod Cartridge
The side window allows you to clearly see the e-liquid level. When coil performance deteriorates over time, without any messy coil changes, you can discard the pod section and replace with a new one. The kit includes a 1.2ohm UN2 Mesh-H pod. It is also compatible with Uwell Yearn Neat 2 pods.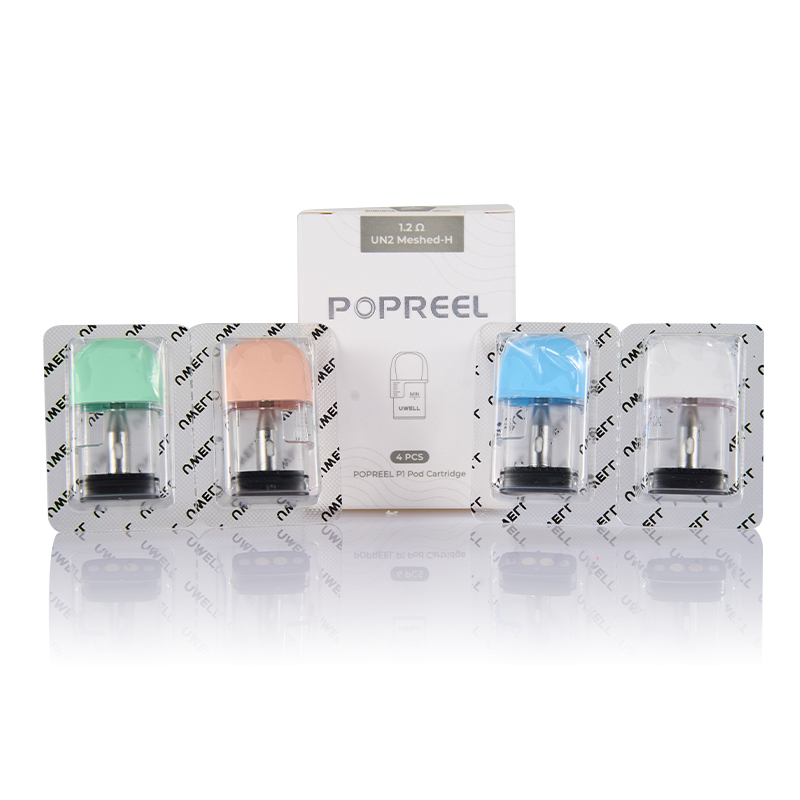 Charging
Inside the main unit is a 400mAh battery that you can charge using the USB Type C port — but the charging cable isn't included — to keep costs down. Magnets hold the uwell popreel p1 pod inside the module, and LEDs inform you of battery status.
Summary
You just inhale on the mouthpiece without any buttons or adjustments and the flame is activated automatically. Oh, and don't worry about replacing the coils either – the pod assembly is a one-off when coil performance deteriorates.
Related kits you may prefer:
https://vapesourcing.com/vaporesso-gen-pt60-pt80-s-kit.html
joyevita capsu for sale