Thanksgiving Day is coming, followed closely by Black Friday and Cyber Monday. So lately I've been looking for some decent Cyber Monday vape deals. And I found one, a pod system named Podin Mini by Innokin. In the following, I'm gonna make a detailed introduction to it.
Innokin Podin Mini Kit is a tiny device intended for users of all experiences. Powered by a built-in 800mAh battery, it can be activated by inhaling or via a square fire button. The battery is charged via a micro USB port on the bottom of the device, and the charging cable is the lanyard. For easy monitoring of the device's battery level and working status, there are four LED indicator lights below the fire button. In order to ensure the safe use of Podin Mini, a myriad of safety features were also taken into consideration when it was designed.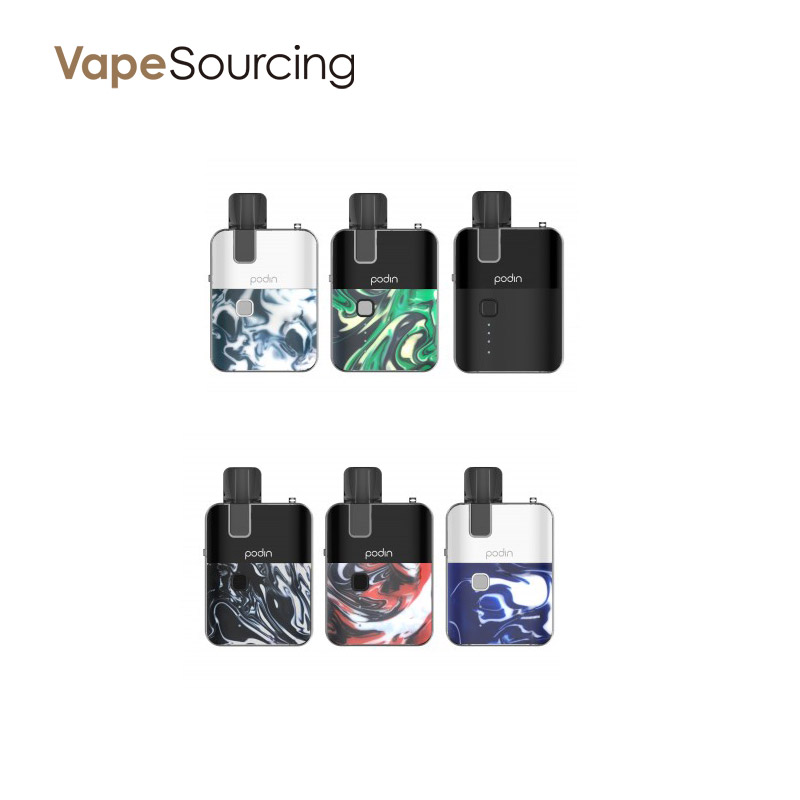 As for the pod, it can hold up to 2ml of e-juice and is refillable via a side filling port. With purchase, you can get two 1.3ohm Kanthal coil heads from the box, which are very suitable for e-liquids with high nicotine content or nic salts. In addition, the airflow is also adjustable on Podin Mini, and the control switch is located on the side of the device. All in all, I think the Podin Mini is definitely a good pick for discreet vaping or vaping on the go. 6 colors to choose from.
You may also like: orion plus kit near me
Parameters as below
Battery: Built-in 800mAh
Pod Capacity: 2ml
Coil Resistance: 1.3ohm
Adjustable Airflow
Filling: Side filling
Charging: Micro USB
Colors: Black, Black Marble, Blue Marble, Green Marble, Red Marble, White Marble
Related blog: What Are The Selling Points Of Oukitel Ravo Kit 40W?