Today, we offer familiarity with the second version of the once-popular Wasp Nano RDA from Chinese manufacturer Oumier. We have learned about RTA previously and now we see Wasp Nano RDA V2.
Specifications:
Diameter: 24mm
Material: metal, plastic
Airflow: side
Base for one / two spirals
Squonk pin
Two types of domes
Compatible with 510 drip types
Oumier recently launched a new atomizer from their Wasp range. The second version of the famous vape RDA supports one or two coils, as well as a multi-colored transparent dome for the evaporation chamber.
The Wasp Nano RDA V2 is currently available in six main colors, including a black and gold version, and four more in steel. A variety of looks can be achieved with the help of colored clear domes. The diameter of the drip is classic, 24 mm.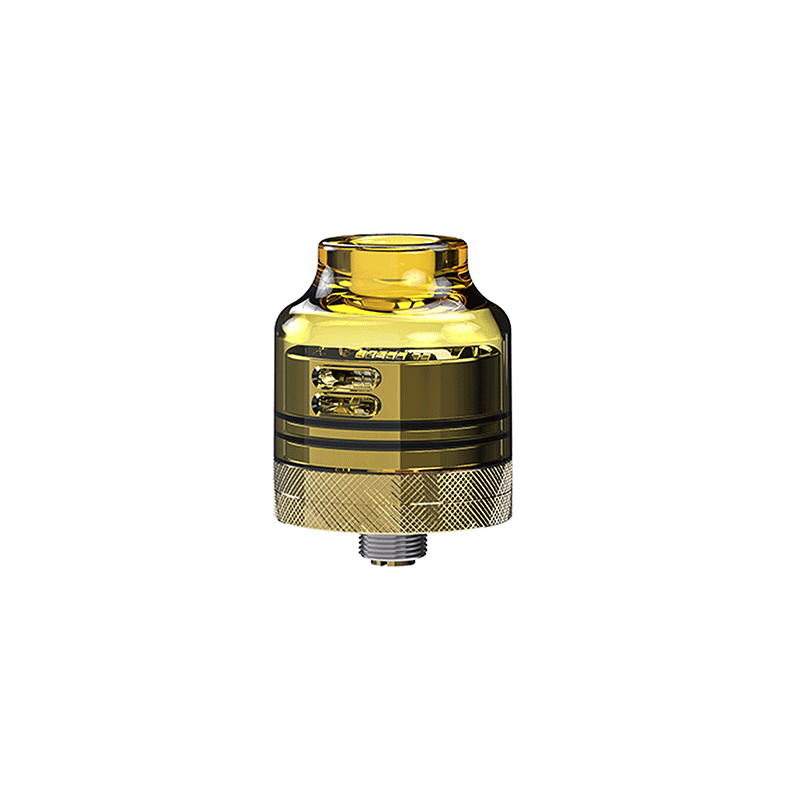 The Oumier device is equipped with two different evaporation chamber domes with outlets of different diameters. The 8.5mm model supports 510 drip types.
The dome itself and the air intakes on the deck are responsible for blowing the windings in the device. The latter supports one or two helices and has a rackless base. The device can be oiled from above and through the squonk pin.
Other vape devices we guess you may click:
https://vapesourcing.com/yocan-sol-series-dab-pen-battery.html
https://vapesourcing.com/vaporesso-gen-200-kit.html