Vaporesso's products are updated faster and faster, and although the speed is very fast, every new series or new product launched never disappoints. Vaporesso Vape's product line can make people feel their intentions directly. Aside from the appearance, from the point of view of function and details, each item can meet your highest expectations.
The LUXE XR pod system kit is a new addition to the Vaporesso LUXE range. Taking the similar shape of the LUXE series, the almost translucent design allows you to clearly see the internal structure of the device. Decorated with various opaque metals on the upper middle section of the device, like a girdle, this is your chance to choose your favorite color and design. This perfect combination of materials and shapes will make you feel comfortable and without any burden.
Vaporesso LUXE XR has a pod capacity of 5ml, which can be filled with enough e-liquid to satisfy your needs. At the same time, the SSS-level leak-proof technology will keep you away from the trouble of liquid leakage. The built-in 1500mAh battery with very fast charging speed allows you to use the device almost all the time. The LUXE XR is compatible with GTX series coils, whether it is 0.4ohm or 0.8ohm, it can be used with it. The magnetic airflow adjustment device provides precise and perfect airflow control to enhance your vape.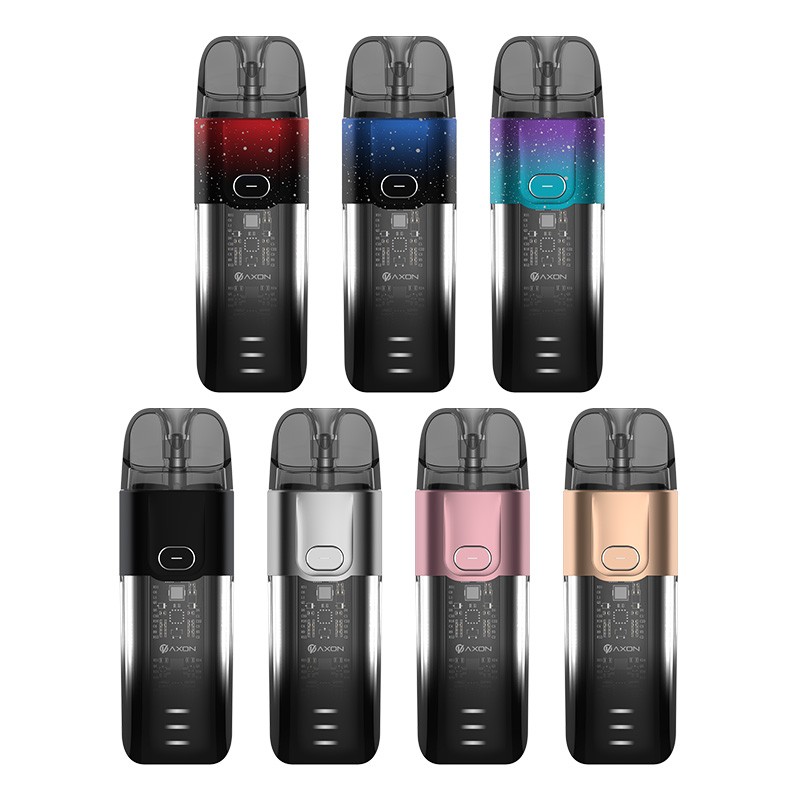 Specifications:
Dimensions: 98mm*21.6mm*21.5mm
Pod Capacity: 5mL
Wattage Range: 40W
Battery Capacity: 1500mAh
Resistance Range: 0.4-0.8ohm
Coil Support: GTX Series
Operation: Draw-Activation
Charging Port: USB Type-C
Features:
LED Indicator
Adopts AXON Chip
Built-in 1500mAh battery
COREX heating tech
Auto lock
Abrasion/stain-resistant coating
Secured mode
Recommended Products:
vaporesso luxe xr pod cartridge
elfbars
Read More Related Articles: http://vapekitssale.org/unbelievably-smooth-naked-euro-gold-e-juice/