The second novelty was the AIO kit from a more experienced manufacturer of electronic cigarettes – Vaptio. These quarantined guys did not waste time in vain and now they will present the second new product in a row.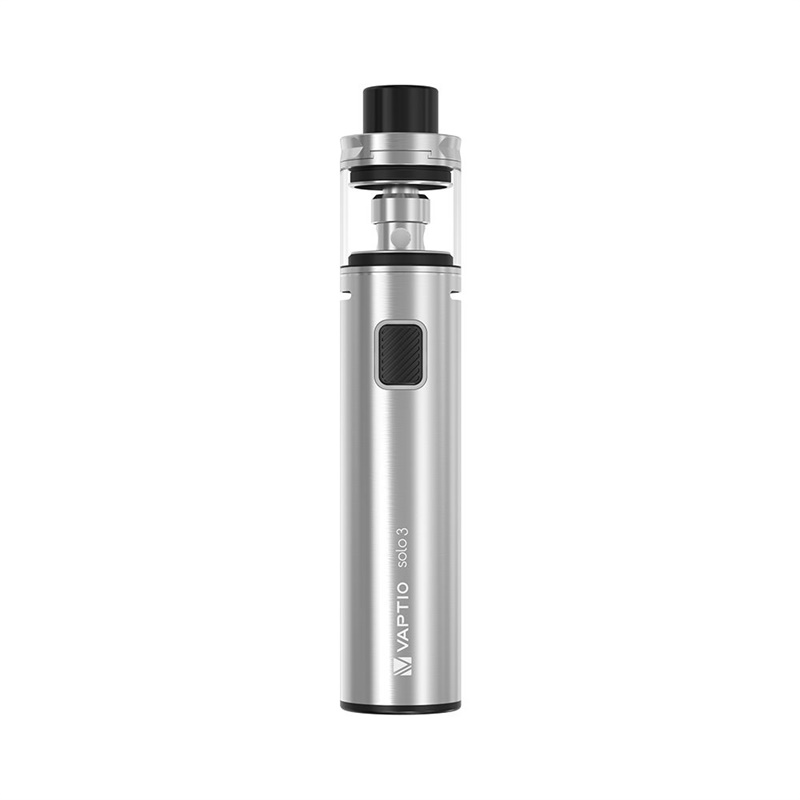 It is noteworthy that at the height of the popularity of hearths, they decide to continue their Solo line – Vaptio Solo 3 Kit. So, I offer you an introduction to the third device in the line. Since you will not see anything fundamentally new here, we will go over only the heights.
Parameters
Dimensions: 125 x 24.5mm
Case material: stainless steel + plastic
Power: built-in 3000mAh Tank
capacity: 2.0 / 5.0ml
Evaporator resistance: 0.2 / 0.5Ω
Operating mode: POWER
Protection: from low / high resistance, from overheating, from short circuit, from overcharging / overdischarge
Screen / diagonal: no
Micro-USB port / charging: yes, charging current 1A
As you can see, the new product has changed little constructively. And the decor of our hero is still not spoiled. The atomizer, like the previous version, is inseparable from the mod, but now the cover is made in the form of a slider. Underneath is a silicone gasket with a slotted filling hole.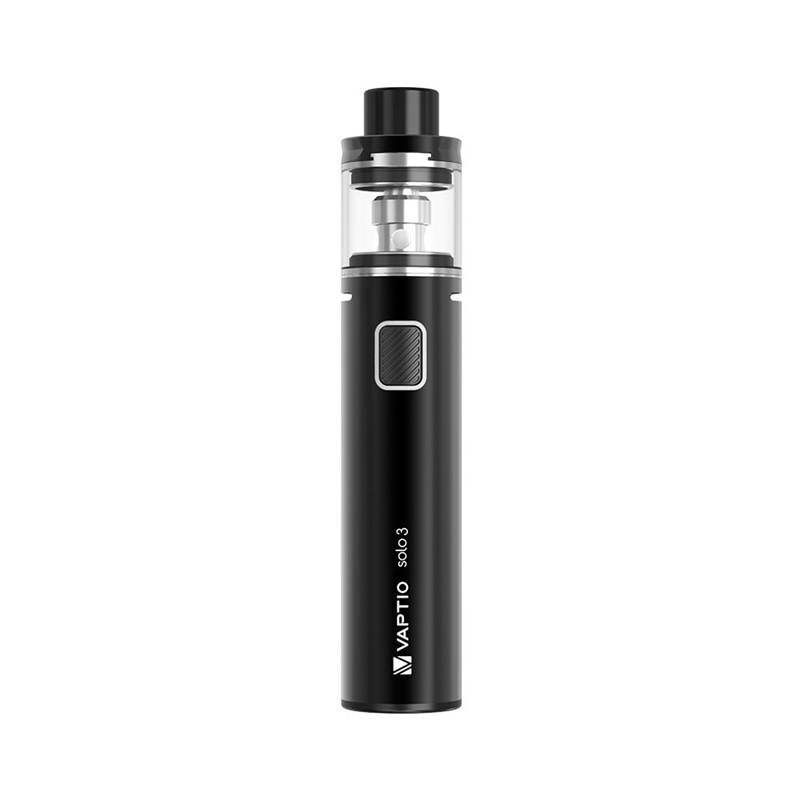 The second change is the increased capacity, this was made possible through the use of bubble glass. Well, and the third difference is the appetizer – airflow control. It is achieved by rotating the upper part of the set relative to the vape mods.
There are two replaceable evaporators in the kit, moreover, the developers report that most of the coils available in the arsenal can be digested with the kit. The main body is rich in a large fire button, which is surrounded by an LED indicator. As before, the set provides for a primitive (step) power adjustment.
Other pod you may prefer:
aegis pod system