Have you used the Druga Foxy Mod by Augvape? In this article, let's look at the Foxy One Augvape which gets its name from the Druga Foxy Mod – but as you'll see, neither have much in common if at all. Here we go!
Augvape Foxy One Mod is a single battery device that has a C Frame design and very simple yet striking looks too. Powered by a single 21700, 20700, or 18650 battery, it supports three working modes including Variable Wattage, Variable Voltage, and Bypass with up to 120W maximum output. The battery installation is done by removing the leather grip that stays in place with strong magnets.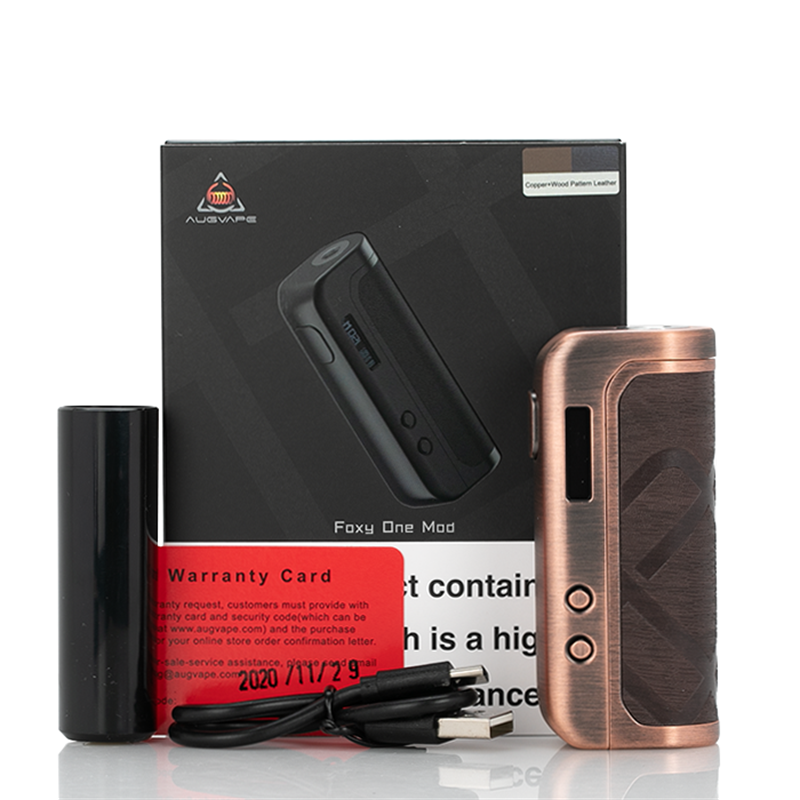 On the side of this box mod, there is a Type-C USB charging port that operates with a 1.2A current, so it's no need to take out the battery to recharge. Changing the settings occurs by means of two adjustment buttons, and the mod has a large OLED display screen to show the vaping data. On the screen, you can see basic stats such as the current wattage, the current resistance, the current voltage, and battery life indication.
You may also like:
voopoo rta pod tank
scar mini mod price