We start by updating the Wotofo brand, which has breathed new life into the Recurve line with renowned Western critic Mike Vapes. I suggest, without further ado, start introducing the Wotofo Recurve V2 RDA.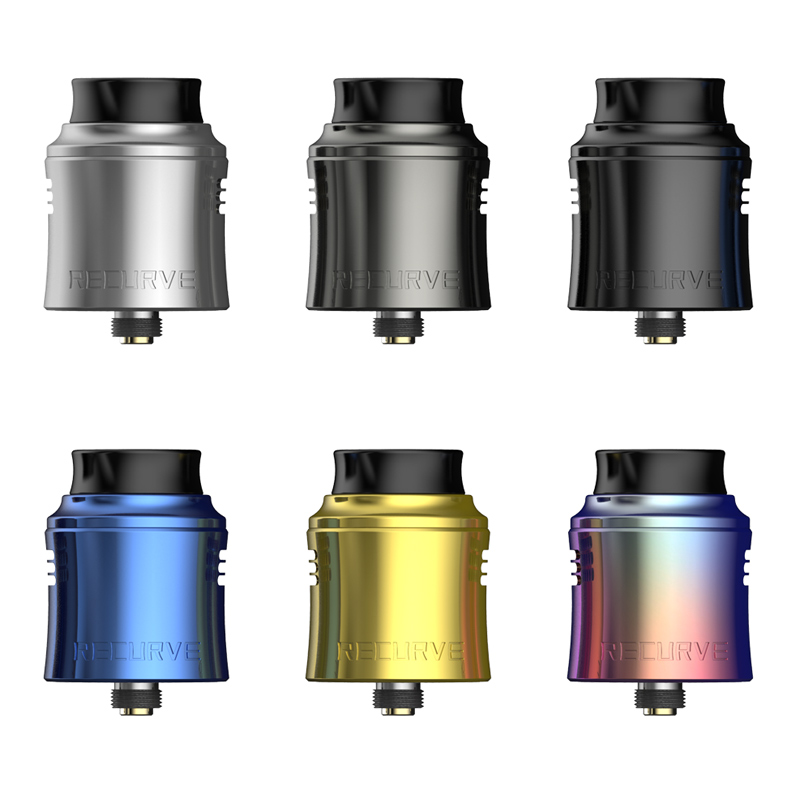 Parameters
Body material: stainless steel
Atomizer type: RDA vape
Capacity: small
Diameter: 24.6mm
Height: 35.5mm with drip tip and connector
Connector: 510, pin gold plated
Design
We started out with the traditional look and immediately noticed the familiar corporate design. The fit can be tracked anywhere – from the skirt, all the way to the top cap, to the drip tip. On the sidewall, there is a longitudinal groove for the logo and air intake.
The dimensions are arguably standard, but fans of the brand obviously won't appreciate the non-standard landing diameter. The line starts with a set of six almost standard colors.
Drip tip
The drip tip is traditionally unpretentious, and now there is no additional piece in the kit. The last one is made of plastic, the landing is naturally 810th.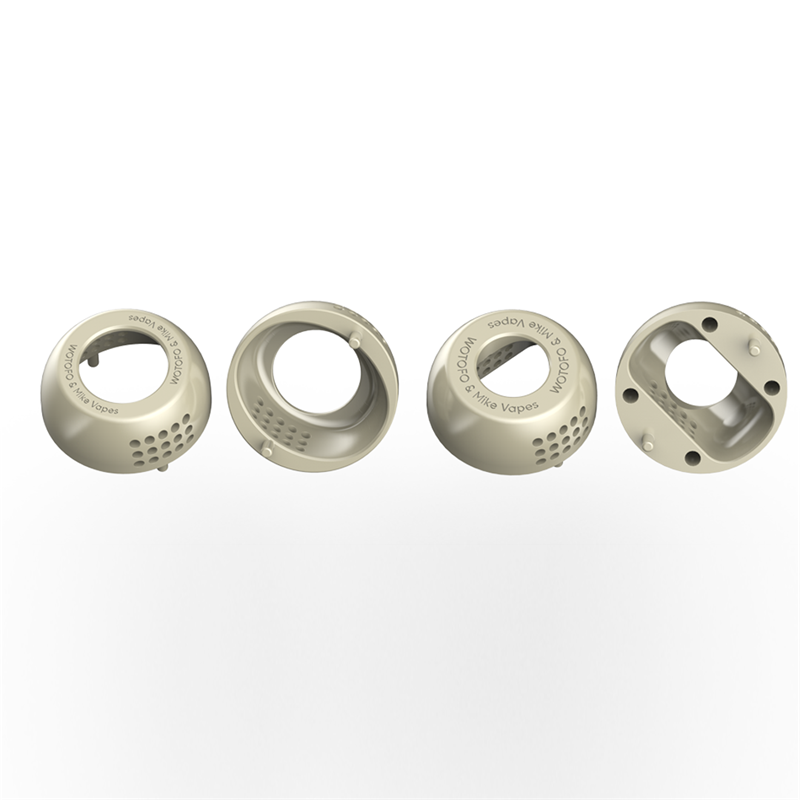 Coil
The air supply channels are made inside a removable plastic insert, which not only "brings" these flows to the coils, but also directs them at a certain angle of attack. This part also sits rigidly on the base thanks to the keys.
Moreover, the Wotofo kit provides two options at once – for single-coil and double-coil use of the drip. I remember that the latter works very well. There is enough space for laying cotton wool, despite the massive internal structure of the deck.
Related kit we recommend:
https://vapesourcing.com/digiflavor-xp-77w-kit.html
https://vapesourcing.com/rincoe-jellybox-nano-x-kit.html