In this article, we'll be covering the Wotofo Srpnt RDA. The Serpent range have proved popular over the years and the Srpnt is the newest member of the "Serpent" family. Let's dive in.
The main standout feature of the Srpnt RDA is the deck style. This is suitable for single or dual coil builds. In the single-coil configuration, you can use coils of up to 5mm inside diameter – which provides a larger surface area for vaporizing e-liquid. You even get one of these included in the kit! Also, there are 4 clamp posts that should take care of whatever direction your coil legs are pointing. In dual coil configuration, you can use coils of up to 3mm inside diameter – again giving a decent amount of surface area. You get 2x 3mm coils also included in the kit.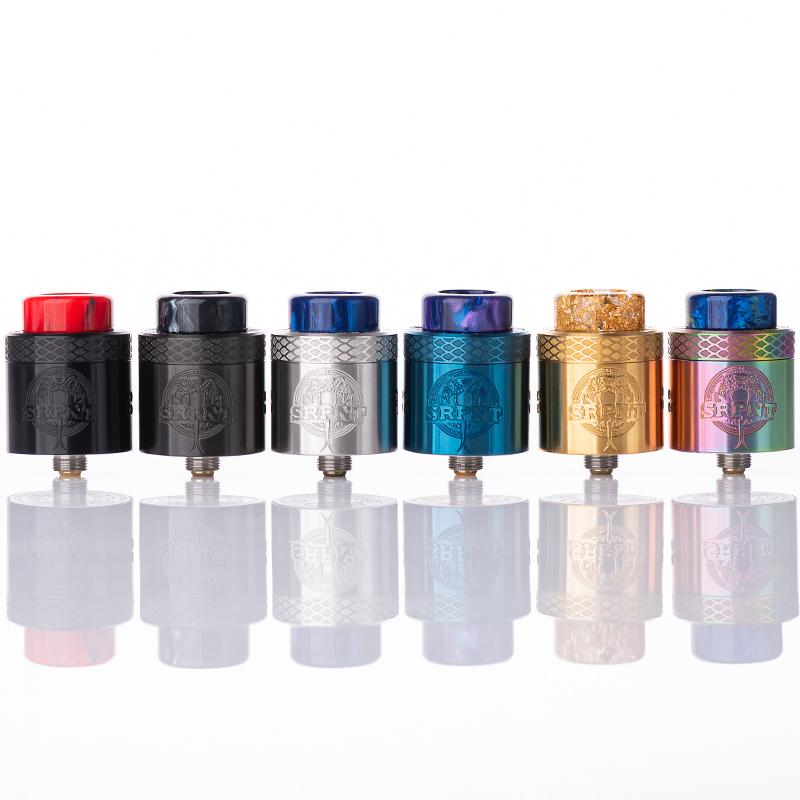 Not only do you get vape coils but you also get cotton wicks for both coil types in the kit! The cut-out areas below the clamps allow for easy coil installation by just sliding the legs into the slot. The airflow is adjustable by rotating the top cap. The airflow enters through the 4 holes in the outer barrel and then by turning the top cap you can reduce or increase the amount flowing to the side of the coil/s. There are 3 different airflow inlets – 4×1.9mm holes, 4×1.6mm holes, or 2×1.9mm holes to tailor the airflow to your preference.
You may also like
cheap geekvape z rda
hyperion dna 100c mod price