These days I've been a little hooked on two latest pod system kits. Both of them are around 15W, very perfect for my nic salts. So I decided to share them here.
Firstly let's look at the YiHi SXmini Mi Class Kit which is a portable and luxury pod system device. Constructed of Stainless Steel material, it's very durable to use and the exquisite paisley design will provide a comfortable hand feel. Powered by a 400mAh built-in battery and YiHi's latest SX290 chipset, the Mi Class is capable of a wattage range of about 7 to 13W. The micro USB charging port locates at the bottom of the device alongside a reset button for any troubleshooting.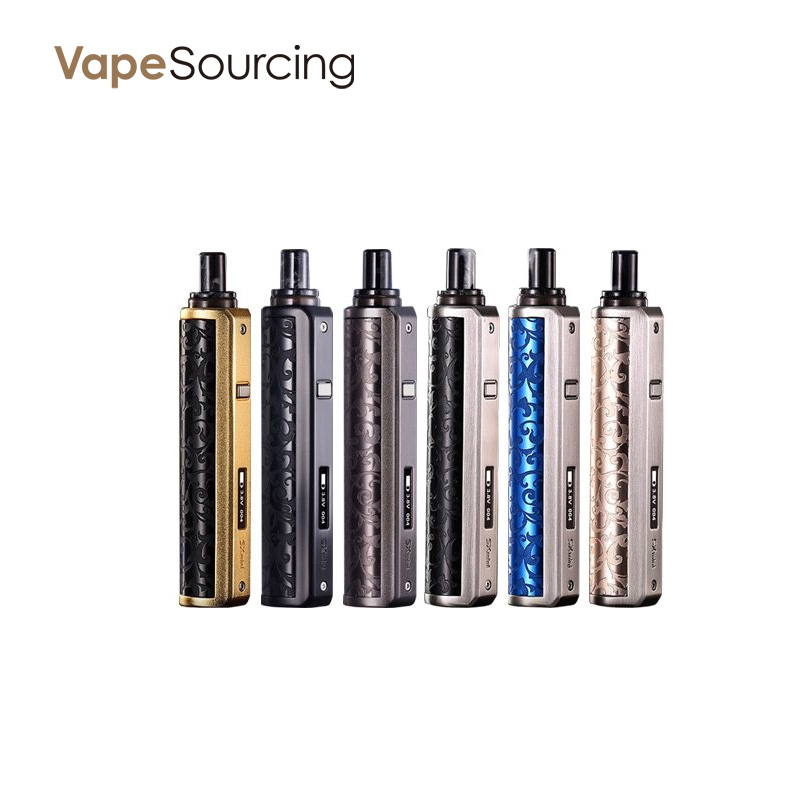 Meanwhile, there is an intuitive OLED display to showcase the battery life, output power, and puff count. As for the pod cartridge, it integrates a 1.0ohm Ceramic Coil for a smooth recreation of flavors and is capable of threaded top-fill via resin MTL drip tip for the 1.8ml capacity reservoir. In my opinion, the Mi Class is really a marvelous masterpiece!
Then is the Eleaf Elven Kit. Formed from zinc-alloy, it is enveloped in a soft metallic satin finish, making for a strong and sturdy chassis that is moderately impact resistant while maintaining a visually striking design. Incorporated within the zinc alloy chassis is a 360mAh rechargeable battery, lending plenty of power to vaporize nicotine salt e-liquid within the 1.6ml pod with the integrated 1.6ohm coil.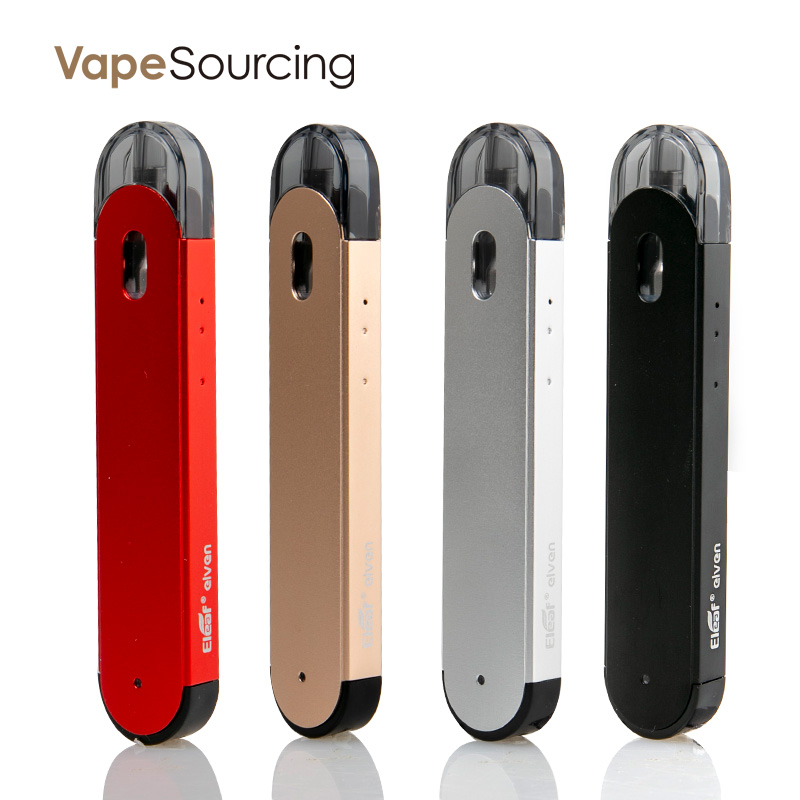 In addition, the Elven upkeeps the sleek design with a button-free layout, unhampered by screens or buttons, instead relying on an advanced draw activated firing mechanism. And the detachable pods are refillable, accessible via side refill port that is stoppered by a leak-proof silicone plug. Dependent on how they are inserted, the Elven offers differing airflow restrictions for each side of the pod. Perfect for those on-the-go and looking for a discreet but practical pod system, the Elven is a potential candidate.
Related blog: New Member Of SMOK Stick Family-3000mAh SMOK Stick V9 Kit