You might want to know more about the SMOK RPM 85 Kit. I believe that smok vapes also have high expectations for this product this time, because RPM 85 is also the latest product in SMOK's RPM production line. Similarly, as a Pod Mod Kit, the RPM 85 is worth introducing to everyone in terms of its powerful functions and excellent vape performance compared to similar products on the market.
The SMOK RPM 85 Pod Mod Kit comes in five iconic colors: Matte Blue, 7-Color Plating, Matte Gun Metal, Matte Red and Matte Gold. The Mod shell is an aluminum alloy design, and the concave part in the middle is embellished with a mesh pattern. The appearance is more layered, and at the same time, the design of different depths can also increase the friction of the hand, so that it will not slip from your hand. The LED screen and multi-function buttons that are enough for you to see the data are also one of the highlights of the RPM 85, which can bring you a better sense of use.
SMOK RPM 85, as a kit with larger output power, can provide a maximum output of 85W. It has a built-in 3000mAh large-capacity battery and supports Type-C fast charging, because it is an ideal choice for those who want to use electronic cigarettes for a long time, or for vapers who have certain requirements for battery life. The 6ml capacity pod can be filled with any flavor of e-liquid you like. It is suitable for the coils of the RPM2 and RPM3 series. You can change the coil to get different e-cigarette experience.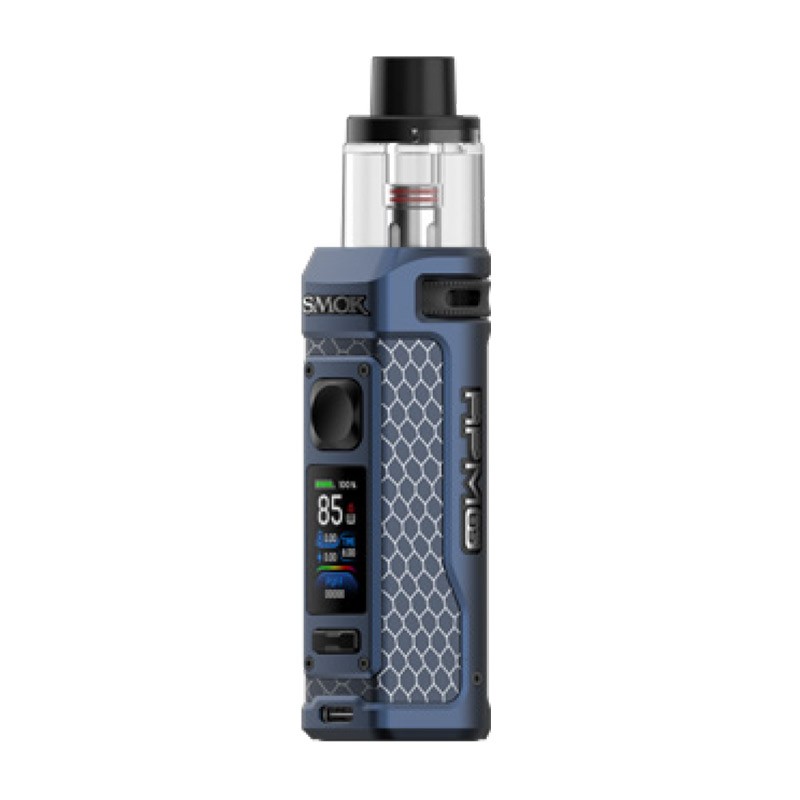 Specifications:
Max Wattage: 85W
Battery Capacity: 3000mAh
Dimensions: 128.5mm*29mm*36mm
Output: Adjustable Wattage
Material: Zinc-Alloy
Pod Capacity: 6mL
Operation: Firing Button Activation
Charging Port: USB Type-C
Features:
0.96″ Display
Stepless Airflow Control
Adjustable Airflow-Control Ring
Magnetic Pod Connection
Stepless Airflow Control
Child-Resistant Pod Design
Safe and Hygienic Top Filling System
Recommended Products:
smok g-priv 4 mod
evio c2 kit Texas
Read More Related Articles: http://vapekitssale.org/ultimate-satisfaction-hawaiian-pog-e-juice/