The Geekvape Aegis series has a long-standing reputation and has become a star product of Geekvape. After several generations of Aegis, Aegis Boost, Aegis Max, etc., Geekvape Aegis Boost Plus is arriving.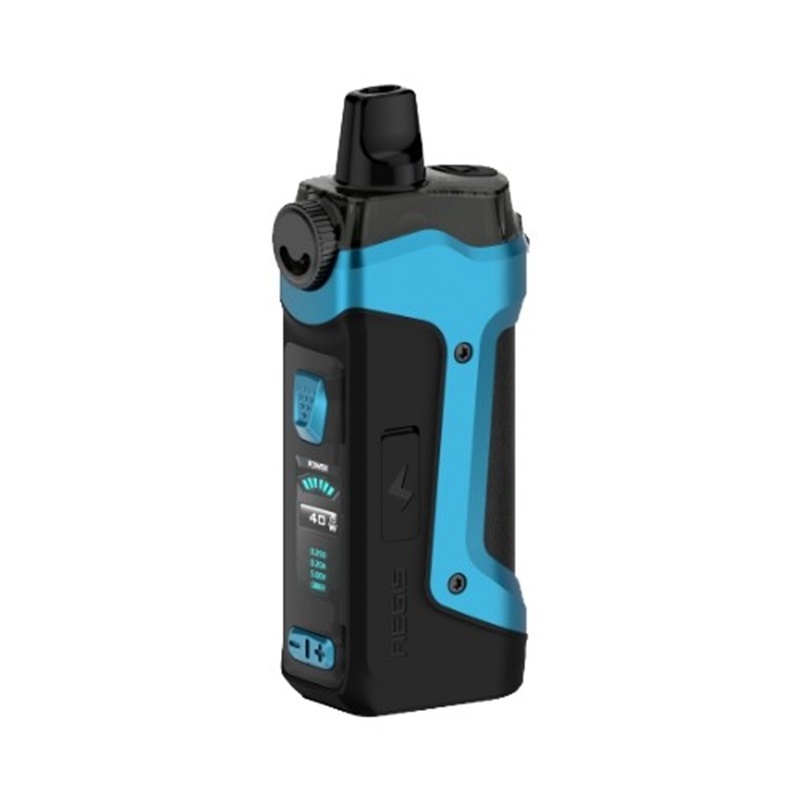 Like all the Aegis devices, the Geekvape Aegis Boost Plus Kit looks and feels durable. Its waterproof, shockproof, and dustproof design means that you can take it with you wherever you go, and not have to worry about whether it will hold up.
At 114.2 mm x 49.5 mm x 28.6 mm, Geekvape Aegis Boost Plus Kit is bigger than the original Geekvape Aegis Boost. The leather-covered foam grip isn't curved like the original but is still comfortable. They've increased the size of the screen to 0.96 inches, but the text is still small.
The Geek vape Aegis Boost Plus pod is huge, more so in length than in height. It's easy to see the liquid level but the thing I like the most is the placement of the coil information.
The coil's information is more often than not on the side of the coil and that's not really the idea, even with the most visible coils, the information can hard to see.
The Geekvape Aegis Boost Plus Kit comes with two prebuilt coils and they are compatible with the original Boost. The pod however is not compatible because of its larger size. The G Coil Boost Formula 0.4-ohm mesh coil rated at 25 to 33 watts, comes pre-installed. And in the box, you'll get a 0.6-ohm mesh coil rated at 15 to 25 watts.
You may also like: