Do you know the famous Uwell Caliburn line of vape products? In the following, we'll be covering the Caliburn G Kit, I think this is worth a shot if you are looking for a reliable pod system which can make good flavors.
The Caliburn G Review is a top fill pod kit with swappable coils. I really like the design – it's got a kind of Art Deco feel about it and the gold ring around the fire button only adds to what is a very elegant look. The ridges not only add a nice design feature but also give the device a good grip – this one won't be slipping out of your hand. Powered by a built-in 690mAh battery, the Caliburn G has a maximum output of 15W. You can press the fire button or just inhale to activate the device as it features a dual firing mechanism. Charging is done by way of a Type-C USB port on the bottom of the device.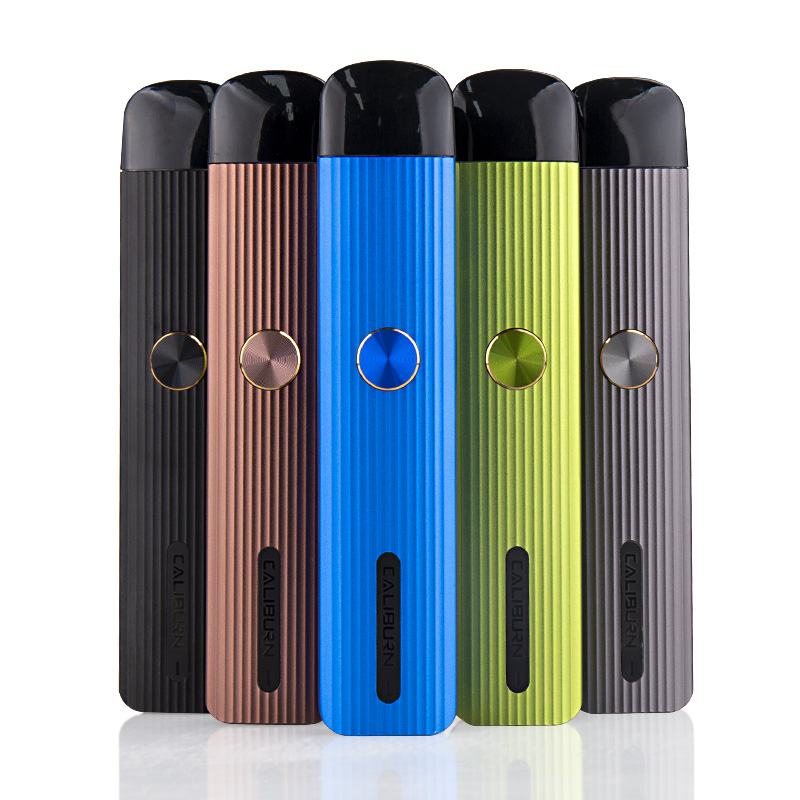 As for the pod, it can hold 2ml of naked 100 menthol berry e-juice. And, the pod is crystal clear so you have no issues in seeing the juice level. With purchase you will get a 0.8ohm mesh coil and a 1.0ohm regular coil, it's a doddle to replace these coils thanks to the push and pull style. There's dual airflow and it is kind of simple yet ingenious! On the base of the pod is a tiny airflow hole. If you snap the pod onto the battery and align it with the equally small airflow hole on the side – you'll get the max amount of air. Obviously, pop the pod on with the holes not aligned, and you'll get a more restricted vape.
You may also like:
yocan uni universal price
og disposable tank review