The second-ranked product is not the hottest new product, but it has not yet appeared on our portal. Of course, you remember last year's Hotcig brand update-MARVEL Pod Kit.
Therefore, at the beginning of this year, due to unknown reasons, the equipment was updated. This may be the reason why the first edition has never been on the shelf, which caused confusion among brand admirers.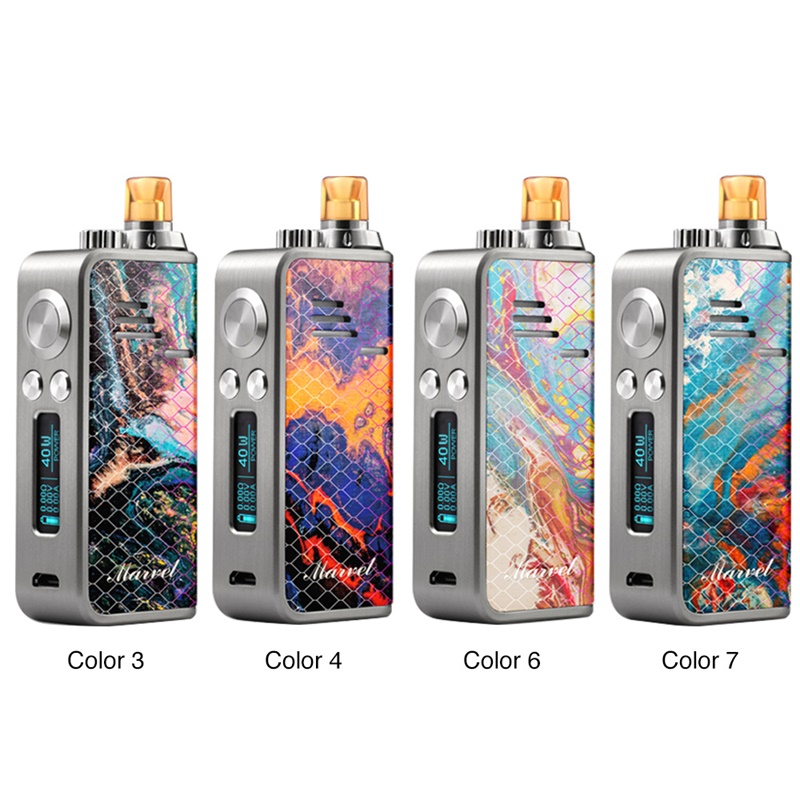 However, an updated version of the pre-order has been immediately published in multiple online stores-it is time for us to know her. Let us take a look today, Hotcig Marvel 40 AIO Pod System Kit.
Parameters
Dimensions: 91 x 39 x 20mm
Weight: 80g
Case material: zinc alloy + plastic
Power: built-in 1200mAh
Chipset: HM chip
Cartridge capacity: 2ml
Evaporator resistance: 0.4Ω
Output power: 1 – 40W
Voltage range: 3.3 – 4.2V Operation
mode: VW, BYPASS Mode, CUSTOM DIY Mode
Supported resistance: 0.3 – 3.0Ω
Protection: against low / high resistance, from overheating, from short circuit, from overcharge / overdischarge
Connector type: magnetic
Screen / diagonal: yes, 0.91
Micro-USB port / charging: yes, charging current 1A
As you can see, the exterior has not fundamentally changed. The same construct, the form factor, too, and the dimensions are absolutely identical. Visually, a new product can be distinguished from the old version only by the proposed design palette. The first version was executed in monocots, while the second revision appeared in a motley avant-garde guise.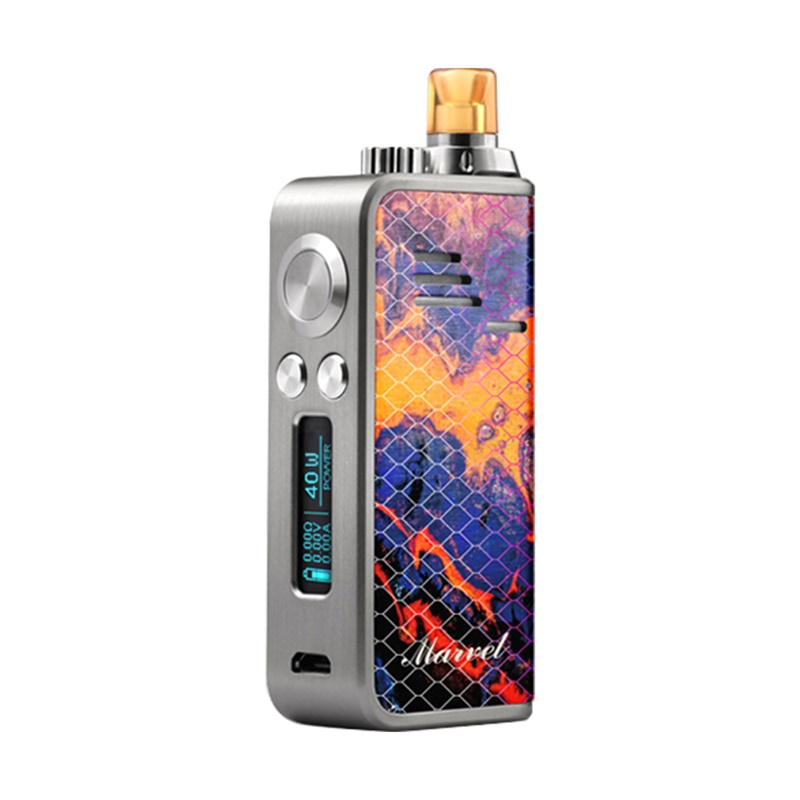 The next difference is complete vape tank, now only one type is offered. Yes, and he lost in resistance and is now executed on the grid. Most likely, the service bases from the ancestor can also be used in the new product. Well, the final change was an increase in power by 10W, moreover, the functionality migrated from the pioneer.
Related kit you may prefer:
joyetech exceed grip pro