This is an amazing vaporizer 2023 brand, Lookah. This brand is very good at using the advantages of animals and plants in nature, through their research, to create a series of products named after various animals. Therefore, the animal series dry tobacco you can see at present combines the characteristics of various animals, combined with modern technology, to maximize these advantages.
The shape of Seahorse Pro from Lookah is very similar to that of a seahorse. In addition to the regular versions of red, gray, orange, black, purple, and blue, there are also limited versions of camo, midnight gold, rainbow, tie dye, and royal gold. Compared with the regular version, the limited version provides more brilliant colors, and also makes the device have more possibilities and imagination. This is not just a vaporizer, but also an accessory and collectible.
The variable voltage range of Lookah Seahorse Pro Dab 650mAh is 3.2V, 3.6V and 4.1V. The device can not only run automatically, but also support manual adjustment, which is very suitable for those who love DIY, and you can completely enjoy the feeling of personalization . Compared with the previous generation of Seahorse Vaporizer, this new product can be compatible with most of the 510 ink cartridges, only need a dab pen, can play a variety of effects, very versatile and lovely.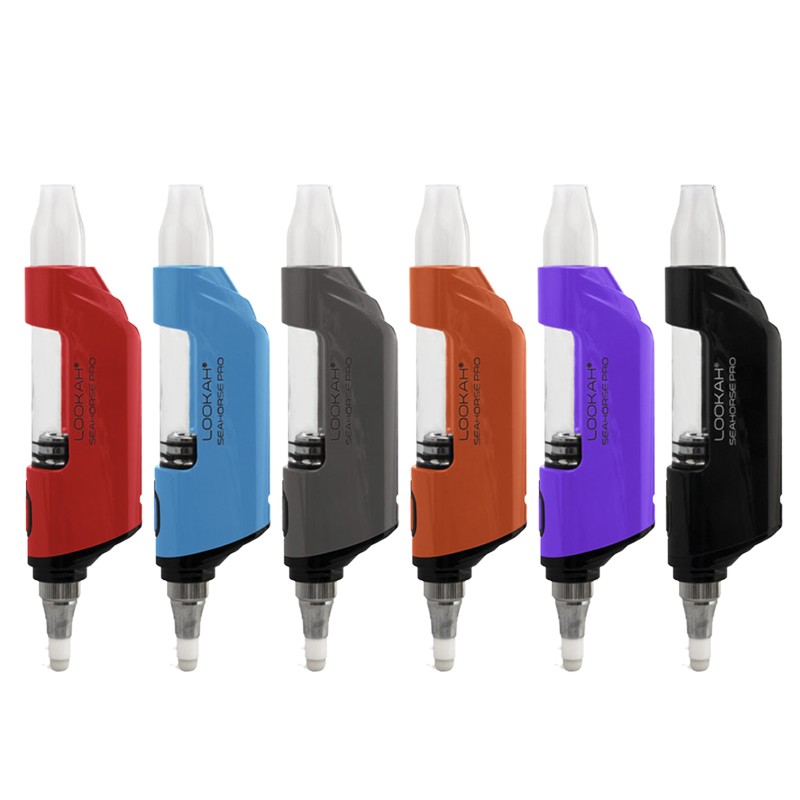 Specifications:
Battery: 650mAh
Coil Resistance: 1.2ohm
Input Voltage: 5V
Output Voltage:3.2V, 3.6V, 4.1V
Connection: 510 Threaded
Charging Port: Micro USB
Features:
Portable In Your Hand
Optional Ceramic Tip
Multiply Uses
Adjustable Voltage
Easy to Clean
650mah Internal Battery
Fast heating up
Switches Between Automatic And Manual Mode
Compatible with Most 510 cartridges
Recommended Products:
tres leches e juice
coastal clouds mango berries e liquid
Read More Related Articles: https://usejuicesale.com/just-enjoy-vaping-flie-x-disposable-5000-puffs/