The second novelty has come from a more well-known brand, Joyetech. These people have finally entered the pod system field and are actively developing their new Evio series – Evio Solo Pod Kit.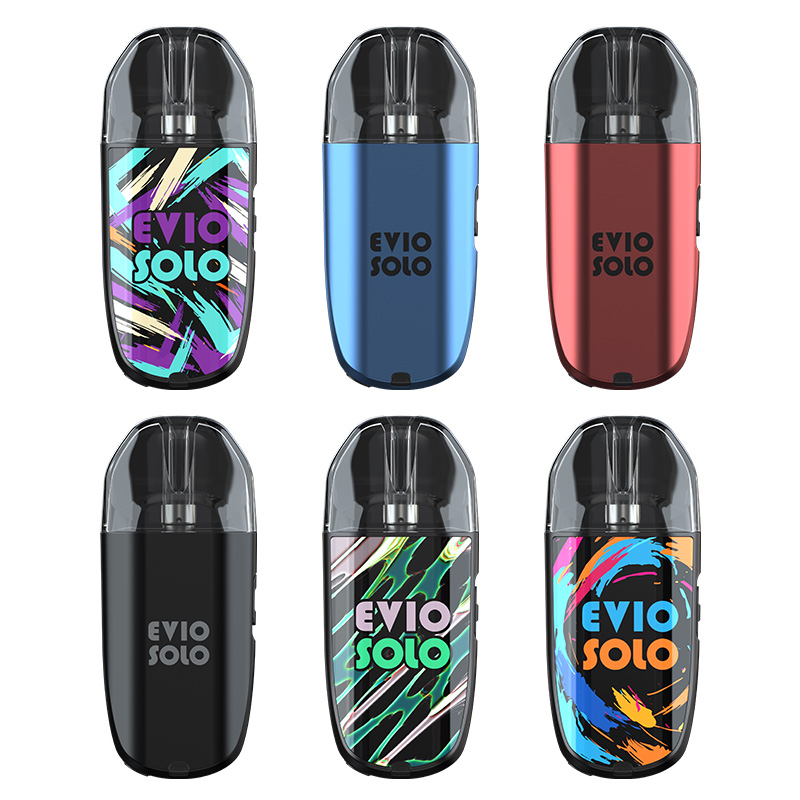 Parameters
Dimensions: 93 x 40 x 18mm
Weight: 76g Body
Material: Zinc Alloy + Plastic
Power: Built-in 1000mAh
Chipset: AST
Cartridge Capacity: 4.8ml Vaporizer
Resistance: 0.8 / 1.2Ω
Operating Mode: Power
Protection: from low/high resistance, from overheating, from short circuit, from overcharge / over-discharge
Connector type: magnetic
Charging port / current: Type-C, charging current 2A
The developers kept trying various shapes, and this time we witnessed the remnants of the classics. The outline of the device is almost the correct oval shape, the size is average, and the weight is "serious" due to the sturdy metal casing.
As a decoration, variegated panels are used on some models. Otherwise, it can only be decorated with the color scheme of the shell and the logo.
The first good news is waiting for us "from above"-the capacity of the Evio Solo Pod cartridge, despite its relatively modest size, is still good. The mouthpiece will naturally flatten, and the side refill cannot be quickly accessed.
The replacement evaporator is represented by the EN line. The kit will include several samples with different resistances and possibly different heating element "geometry". However, they are all manufactured according to the new technology "AST steel".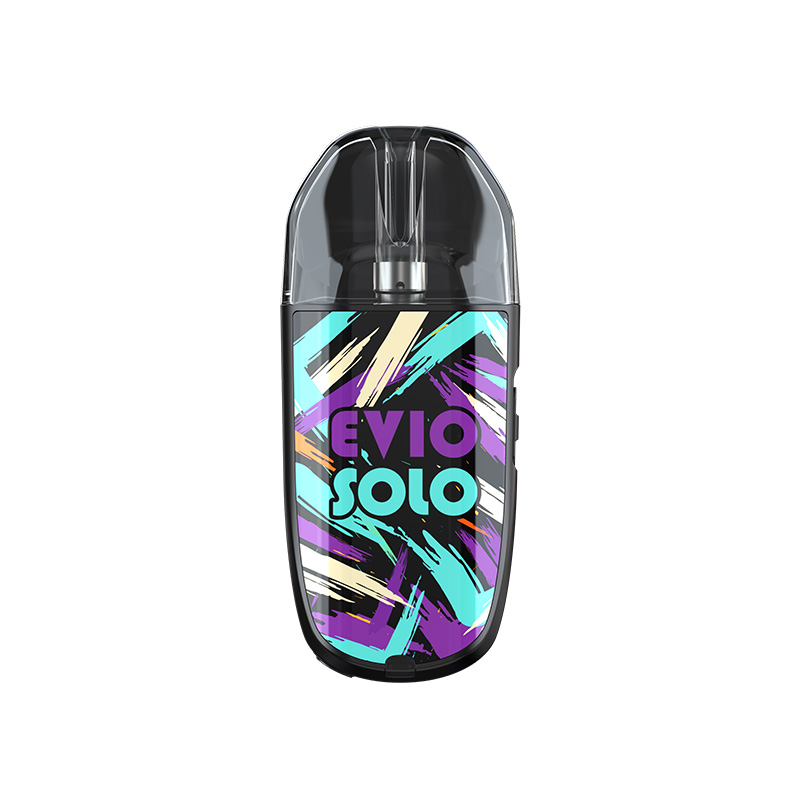 They have not forgotten the airflow adjustment-a convenient slider is moderately fixed on the side end. The battery is naturally built-in-I think its capacity of this size is worth it.
Yes, the charging current is disappointing-a complete cycle lasts no more than half an hour. The connector for this event has a new Joyetech design-we didn't think of anything else.
Other vape brands we recommend:
best hyde n bar
doric 60 usa