Several days ago, I found the stunning Reuleaux Tinker 2 Mod in the vapesourcing online vape shop. I'd like to DIY a DTL kit with it, so I browsed more vape shops online to look for a suitable atomizer. Finally, I found the Kylin M RAT is a perfect match. Let me share them in the following.
Firstly is the Wismec Reuleaux Tinker 2 Mod that features advanced waterproof, dustproof and shockproof design. Powered by two 18650 batteries, it can fire up to 200W and implements multiple modes including variable wattage, temperature control which supports all standard heating elements (nickel, stainless steel, titanium) and TCR mode. Moreover, it is constructed with the latest Avatar chipset which results in reliable operation and a plethora of safety protections. More importantly, the Avatar produces almost instant firing speed of just 0.001 seconds. The control face features a brand new design for the fire button, as well as two adjustment buttons and a micro USB port.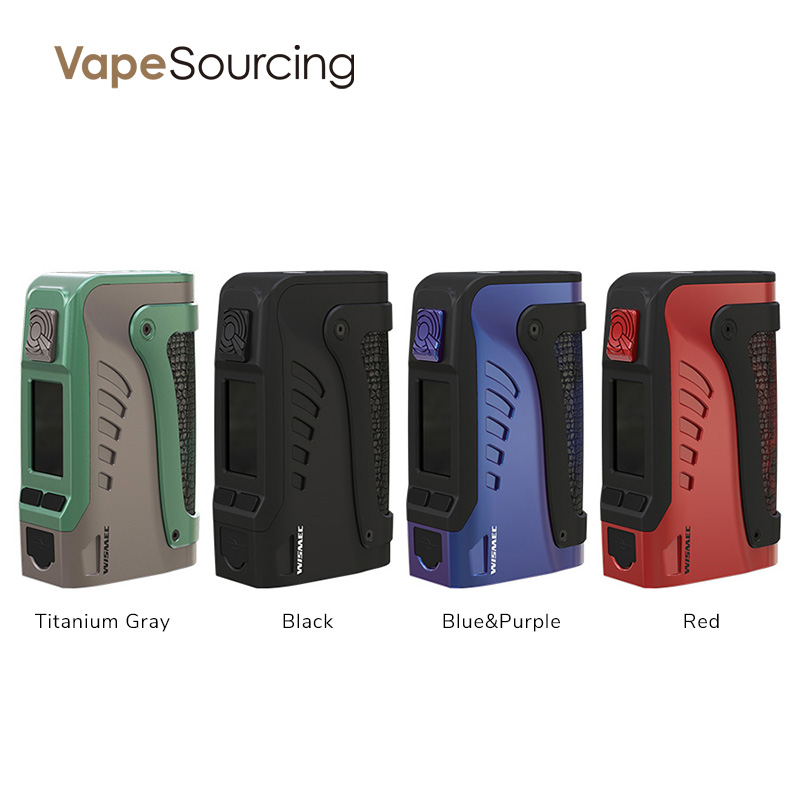 In the middle, you will see a 0.96-inch color display that has a brand new menu design with vertically-oriented vape data. On the mode screens, you will recognize a speedometer-style indicator in which you may display either the time or current wattage/voltage/temperature. Underneath, there is more vape data such as atomizer resistance, two battery bars for the dual 18650 cells that power the device, and more. In a separate menu, you may set the mode to power, temperature control, TCR or real-time clock. And, the settings menu has icons for mode, settings and mod information.
Then is the Vandy Vape Kylin M RTA that resembles its predecessors with the knurled fill cap and base. A major difference this rebuildable atomizer has is the top airflow system. This top airflow system features honeycomb style airflow slots that lead into a trapezoidal channel, leading directly onto the coil. A retaining feature on this RTA is the "KYLIN" emblem on the outer section of the chamber, clearly visible with both the 3ml standard glass or the 4.5ml bubble glass. Furthermore, the Kylin M is equipped with a threaded top fill system that leads to a juice diversion channel, allowing users to fill their tank with e-liquid at any angle once the top cap is off. Aside from the new fill port and airflow system, the Kylin M rises above the rest due to the utilization of mesh coils.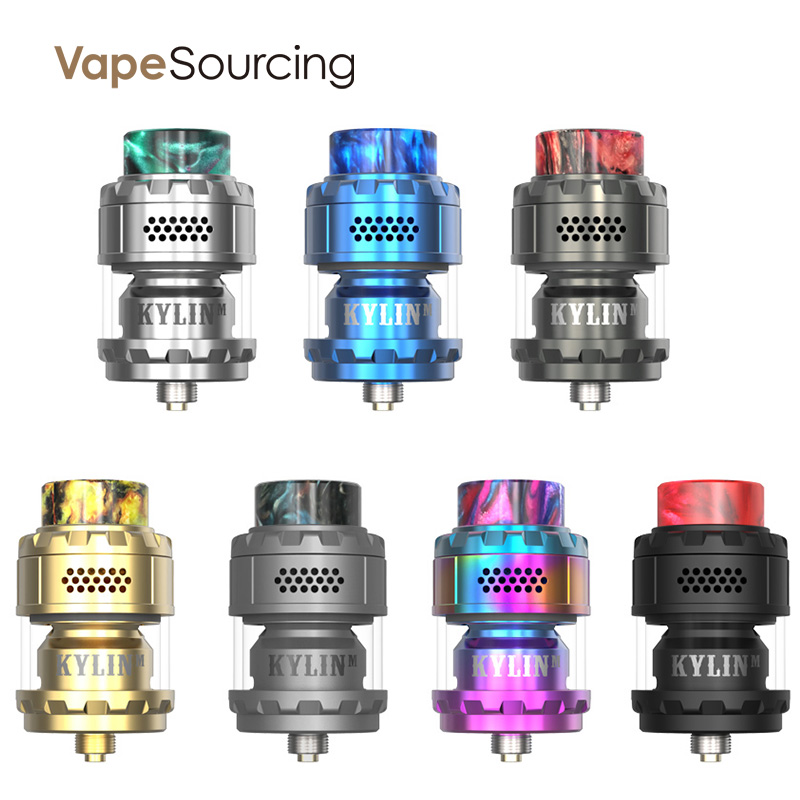 The clamp style build deck is wide enough to accommodate most of the mesh coils in the market and perfectly fits the included coils. In the package you will find a mesh coil with wide holes, resembling a honeycomb-like surface, this coil has an atomizer rating of 0.2ohms. Another coil that comes in the packaging is tinier formated holes, this mesh coil measures at 0.15 ohm. Both coils deliver amazing flavors, cloud production, and a quick ramp up time. Added to many mesh coil fans out there is a spring-loaded ceramic block that assists the included shoelace cotton to stay true to form on the build deck.
Related blog: Is Snowwolf Wocket Better Than Exceed Grip At Flavor Production?