Nowadays, disposable vapes are becoming increasingly popular among vapers. Today I'm gonna introduce one named Quawins Vfun D1, don't miss out if you'd like to give it a shot. Here are more details.
Basically, Quawins Vfun D1 is a simple but cool device. It has a pen-style body and comes packaged as a disposable unit. Allowing the user to enjoy a flavorful vape with zero upkeep, and requiring a simple trip to the trash once the device has been used up. Each Vfun D1 features an estimated 1000 puffs and has a 550mAh built-in battery which is to be disposed of once the life cycle is complete.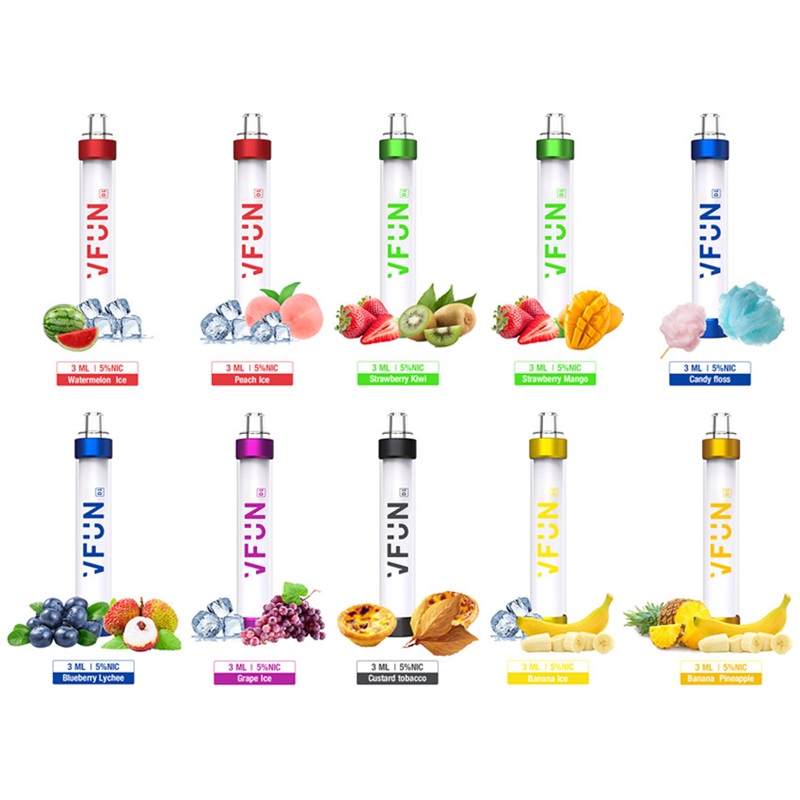 All Vfun D1 cheap disposable vapes feature 3ml of salt nicotine e-liquid with a nicotine level of 50mg. Moreover, they are equipped with a shiny 6-color LED light. The shiny 6-color LED light provides enjoyable fun while vaping. Light flashes for 10 seconds after each puff! Its sleek profile and fun LEDs make every puff a party! Huge bang for the buck in a small package and available in 10 amazing flavors.
You may also like:
falcon dab pen
air bar max for sale