How long have you not seen the new vape pen? Vaporesso new product-Vaporesso Barr adopts the pen style, combined with the pod system, which looks very convenient.
The Slogan of Vaporesso Barr Pod Kit is 'STYLE FOR EVERY MOOD'. It features stylish design, 4 airflow options, type-C charging of the 350mAh battery, 13 watts of power, mesh coils for nic salt vaping, and adjustable airflow control.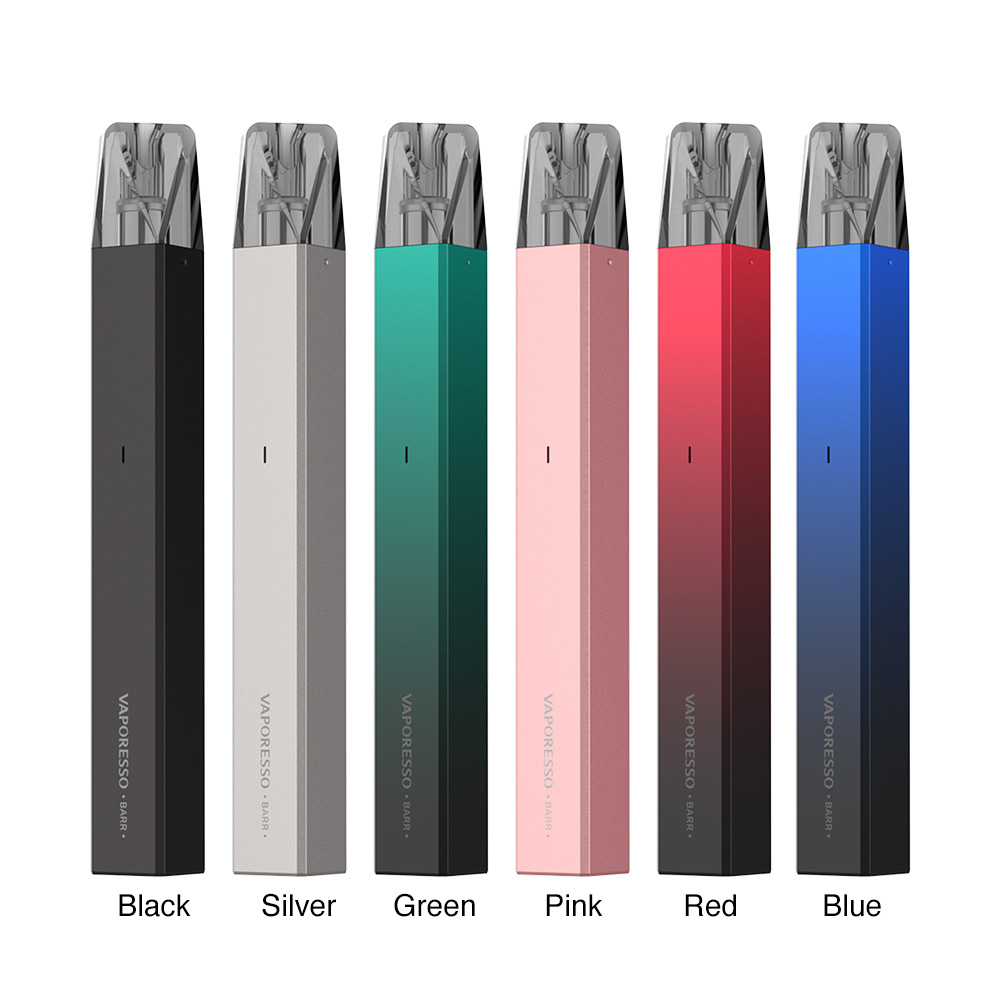 In the design department, the Vaporesso Barr Pod Vape Kit looks modern and stylish. With the many previously listed color options and metal texture coating in a portable form factor, Vaporesso Barr Pod System Kit appearance does not disappoint and is sure to turn heads while you are away from the house.
The removable vape cartridge of very modest capacity, side refueling. We should also pay attention to the mouthpiece – it is located in an original way. The evaporators are built-in and although their resistance is quite high, it is made on a grid.
Vaporesso Barr Pod System Kit is a simple vape pen battery style, how do you like it?
Vaporesso Barr Pod System Kit 13W 350mAh comes with
1 x VAPORESSO BARR Device
2 x VAPORESSO BARR 1.2Ω POD (1.2ml)
1 x Type-C USB Cable
1 x User Manual
1 x Warranty Card
1 x Reminder Card
You may also like:
Smok vape price
uwell caliburn