Recently many of my blog readers asked me to recommend some reliable MTL vape device. So in the following, I'm gonna make a comparison between two pod vape kits separately from Joyetech and Snowwolf. Both of them are around 1000mAh, which can last you a long vaping time.
Firstly is the Snowwolf Wocket Kit—a powerful all-in-one pod system kit that is easy to use and carry. The Wocket features an adjustable wattage mode and can fire all the way up to 25 watts. It features a robust 1150mAh built-in battery capacity with an easy to read 0.69 OLED display screen. In addition, the Wocket features a unique celluloid/resin panel design on a sturdy and lightweight zinc alloy construction.

The Wocket features an independent wattage adjust button along with a large fire button for immediate satisfaction. Moreover, it utilizes a refillable pod/cartridge system with a potent X-Grid kanthal mesh coil designed for incredible flavor and vapor production. The Wocket features double airflow channels with an adjustable airflow control ring for both mouth to lung and direct lung users.
Then is the Joyetech Exceed Grip Kit. Crafted from durable zinc-aluminum alloy, the Exceed Grip Pod System combines a whopping 1000mAh Rechargeable battery within the chassis to provide a reservoir of battery to operate the intelligent variable voltage output system. Utilizing either a 3.5mL or 4.5mL capacity pod, it can choose a direct-to-lung draw style with the 4.5mL standard cartridge selection and pre-installed 0.4ohm EX-M Coil.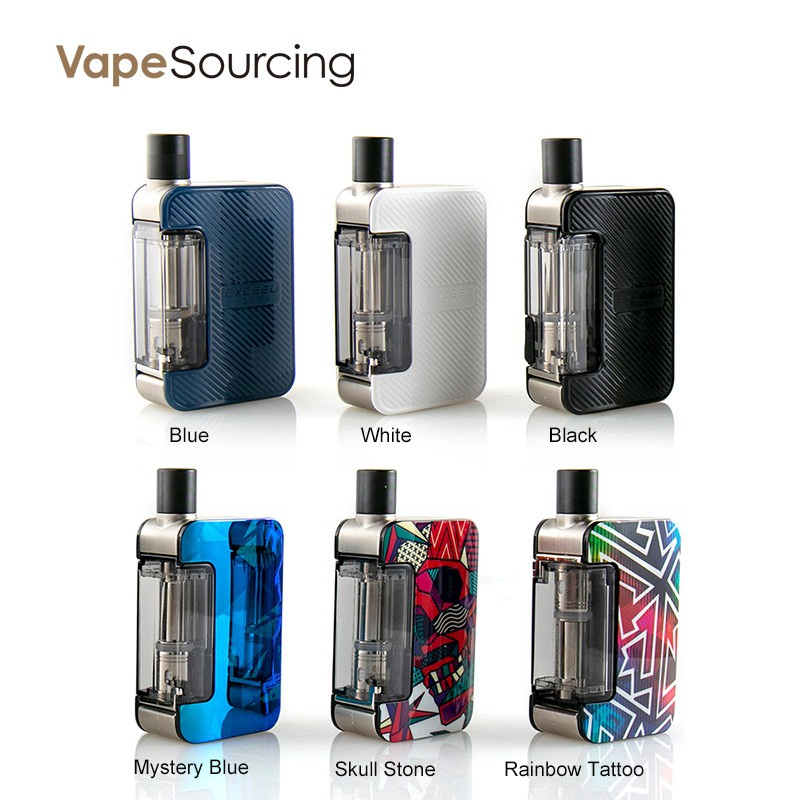 In addition, the Exceed Grip can utilize the 3.5mL pod cartridge to optimize for nicotine salts, complete with a restricted MTL draw style. Furthermore, the Exceed Grip installs the innovative pod in a sideways fashion, allowing the juice reservoir to be completely vaporized, discernable via clear juice viewing window.
Related blog: Dedicated To The Brave-220W Tesla P226 Kit Preview