It's no very handy to carry around a large size vape device when we are out. If you are in the hunt for a compact, solid and aesthetic vape box mod, then you shouldn't miss the device in this article. Yes, it is the Druga Foxy by Augvape. You can just buy from the vapesourcing online store if you like it.
Augvape Druga Foxy Mod presents a stunning zinc alloy structure integrated with a 150W chipset optimized for VW and VV outputs. At first glance, you can see its exquisite IML panels. The magnetic back panel is the battery door while the magnetic matching front panel hides function buttons interface in exchange for a sleeker look. Remove the front panel you'll be able to adjust the power or swap modes, meaning that the buttons can't be accidentally hit while the mod is in your pocket. Removing the front panel also shows you the front of the metal body which has the Ohm's law pie chart on it. Outside of that, the Druga Foxy features a small, basic screen which can be seen with the panel on as well. It's pretty bright too but doesn't look very bright with the front panel on.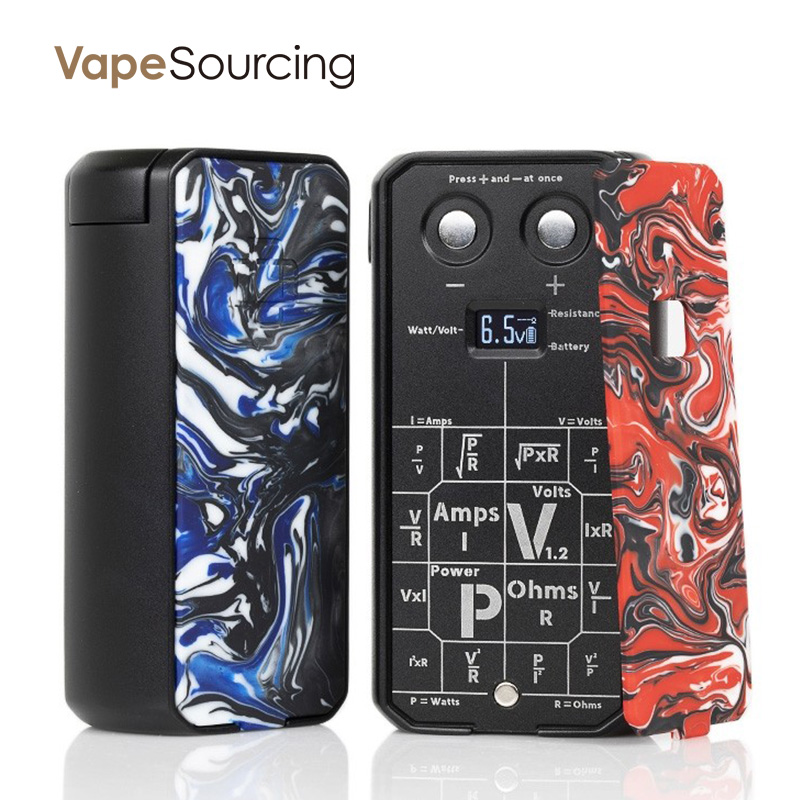 The Druga Foxy is also one of the first pioneering vapes with a patented "quick release" feature, allowing 510 atomizers to be removed with a simple button press and twist. The "quick release" button is very simple to use: just press the button, give your atomizer a small quarter turn, and release the button to secure it in place. To remove the atomizer, give it a quarter turn while keeping the button pressed and it will pop off. The 510 platform itself is centered and can fit 26mm atomizers flush with no overhang, so more than good enough there. At last, there is no USB port on the Druga Foxy, so you have to take out the batteries to charge them up. Although a bit troublesome, the batteries can cool down effectively.
You may also like: novo 2 cena
Parameters as below
Material: Zinc Alloy
Battery Compatible: 2*18650 (Not Included)
Output Power: 5-150W
Output Voltage Range: 0.5-6.5V
Resistance Wire: 0.05-3.0ohm
Temperature Range: 200℉-600℉/100℃-315℃
Thread Type: 510
Color:Blue, Black Red, Gold Resin, Gunmetal, Rainbow, Silver
Related blog: Review: ACACIA Q-Watch Vape Pod Kit is in stock now