If you like MTL vaping and are looking for a decent MTL atomizer, then you may have interests in the Manta V2 MTL RTA we'll be covering in the following. With four kinds of airflow control, it can meet all your MTL needs.
Advken Manta MTL 2.0 RTA is the latest member in the Manta line up. Measuring 22mm in diameter, it can hold up to 2ml of e-juice and is refilled via the top fill cap, this is not very bad for a MTL RTA. The main selling point of this RTA is the four airflow options. You can select from side intake airflow, bottom intake airflow or a combination of both using the airflow ring on the base.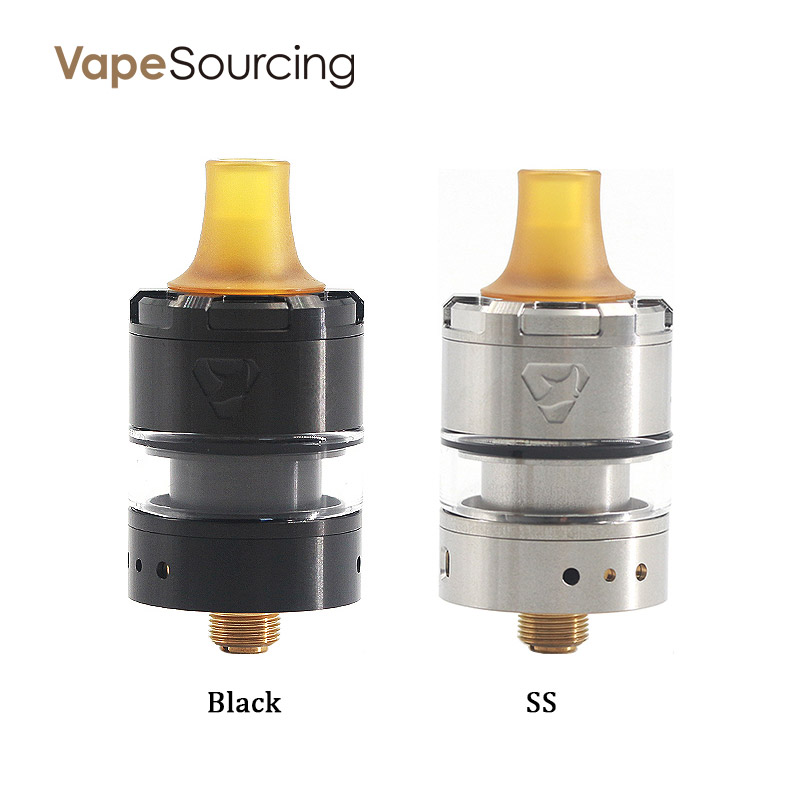 When turned there is a symbol to indicate which mode is selected: "B" presents bottom airflow, "H" presents bottom and side-half open airflow, "A" means bottom and side – fully open airflow, and "S" means side airflow. The build deck is for a single coil with two posts and clamp screw layout. The airflow as mentioned above either comes up from below the centre mounted coil or in through the side of the deck. All in all, you can't go wrong with the Manta V2.
You may also like: priv n19 cena
Parameters as below
Size: 22*41mm
Material: 304 stainless Steel
Thread: 510
Positive Post Pin: Brass Gold-Plated
Capacity: 2ml
Drip Tip: PEI drip tip
Colors: Black, SS
Related blog: Is Joyetech Exceed X Kit An Ideal Device For MTL Vaping?