Recently the Innokin has introduced many new vape devices. In this article, we'll be covering the Endura T18II Mini by Innokin. You might like it if you are looking for a low cost but reliable vape pen kit. Just buy from the vapesourcing online store if you like it.
Innokin Endura T18II Mini Kit is the mini and upgraded version to the previous Endura T18II. Powered by an internal 1000mAh battery, it comes with a simple single button operation and a choice of three wattage levels: low (10.5W), medium (12W) and high (13.5 W), removing the guesswork from choosing the right wattage level. And the three LED lights above the button will let you know which wattage level the device is at.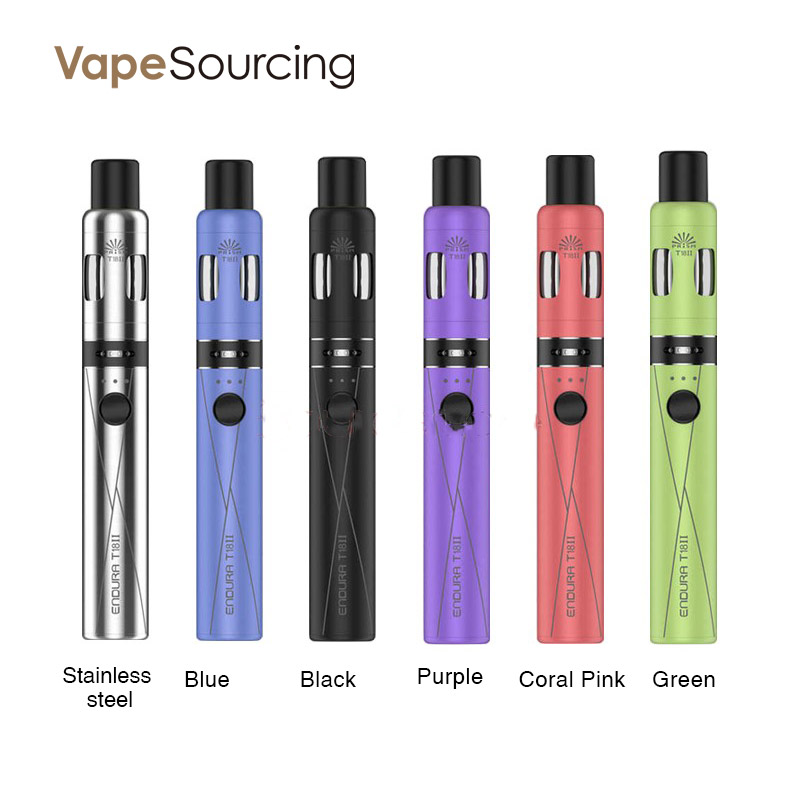 As for the tank, it has a capacity of 2ml can be refilled via the top. To isolate dust and debris, there is a magnetic cap to keep your mouthpiece clean and hygienic. Heating element inside the tank is the award-winning T18(E) Prism coil, it will bring you unbeatable flavors and experiences. Finally, you can also adjust the airflow by twisting the ring at the bottom of the tank. Open full for a light airy vape or close for a tight restricted vape. Anyway, the Endura T18II Mini is designed for ease of use and ideal for beginners, intermediate vapers, and MTL lovers.
You may also like: zeus tank cena
Parameters as below
Size: 130mm(Height) * 18mm(Diameter)
Battery: 1000mAh Built-in Battery
Capacity: 2ml
Coil Resistance: 1.5ohm(13.5W max)
Coils Material: Kanthal
Minimum/Maximum Wattage: 10.5W, 12W, 13.5W
Resistance Range: 1.2ohm-3.8ohm
Port: Micro USB
Connection: Centered Spring-Loaded 510 Connection
Body Material: Stainless steel
Related blog: Vsticking VKsma Kit Preview | Auto Squonk System For Easy Squonking