SMOK has been leading the vaping industry with its innovative products and the Nord line is one of the company's most popular and respected devices. The SMOK Nord 4 Leather is the latest addition to the family and features cutting edge design and progression. Let's keep looking.
The Nord 4 provides a multitude of beautiful colors and styles, including several classy leather designs. Its chassis is constructed from a sturdy zinc alloy that can handle the elements wherever life takes you. The built-in 2000 mAh battery delivers up to 80W to power your vaping sessions. This battery lasts all day and can be easily recharged via the included Type-C charging cable. The maximum 1.4A fast charging ensures you'll be back up and running in no time.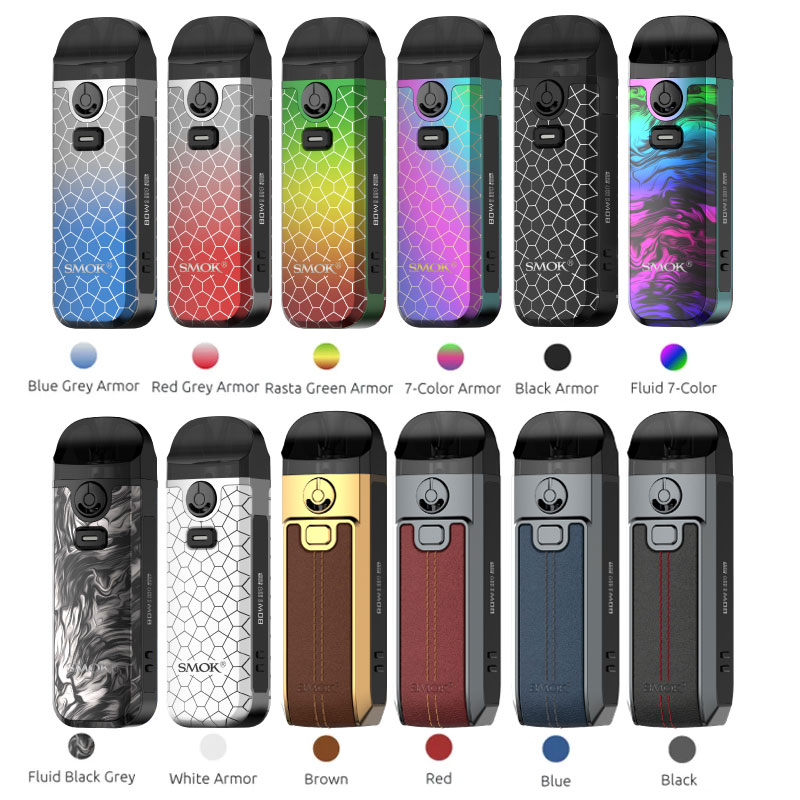 The SMOK Nord 4 replacement pods have a massive 4.5 ml capacity, ensuring longer vape sessions and fewer refills. They are available in two versions, one with an RPM 2 mesh coil and the other with an original RPM mesh coil. The RPM 2 coil is for DL vaping and ideal for producing dense vapor and intense flavors. The RPM coils are for MTL vaping and ideal for attaining a gentle throat hit and satisfying flavor. Further, customize and tailor your vaping experience with two air flow control rings on either side of the device.
You may also like:
aegis hero rte review
cheap rigel mini mod