GeekVape continues to push boundaries with its latest innovation – the GeekVape AN 2 Kit. This compact and powerful tri-proof pod system device is redefining the vaping experience with its impressive features and cutting-edge technology.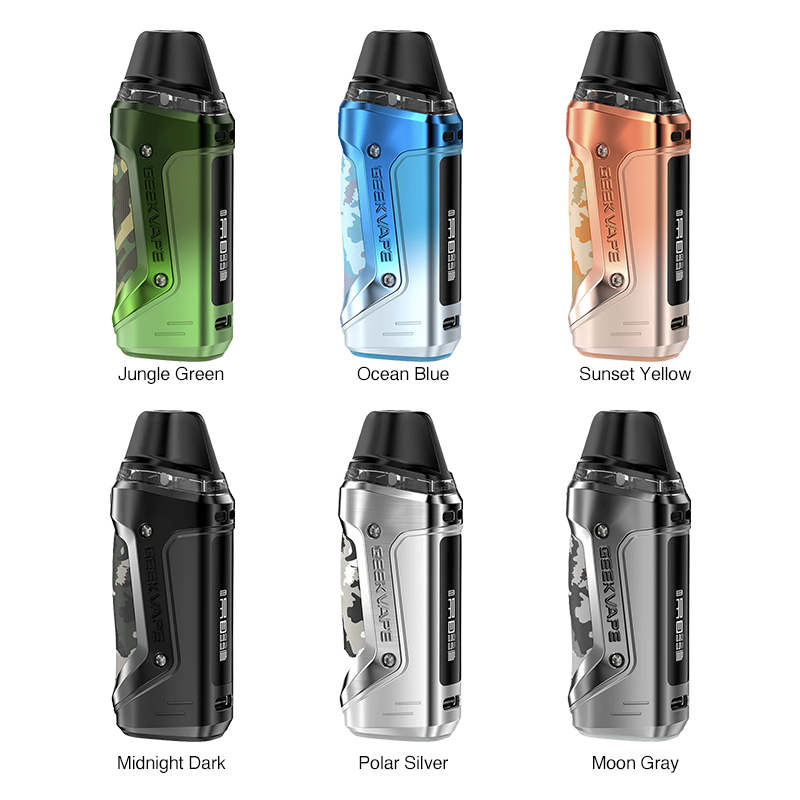 Compact Design and Powerful Performance:
The GeekVape AN 2 Kit is equipped with a robust 1100mAh built-in battery, delivering a formidable 30W maximum output. This power-packed device is designed for those who seek both portability and performance. The precise adjustments for airflow and output ensure a customizable experience, allowing users to fine-tune their vaping preferences.
Tri-Proof Technology:
GeekVape takes user protection to the next level with its industry-leading tri-proof technology. This ensures that the AN 2 Kit remains well-protected even in the harshest environments. Whether you're battling the elements or simply want a device that can withstand daily wear and tear, the AN 2 Kit has you covered.
Top-Filling Cartridge with Innovative Airflow Structure:
The cartridge included with the Aegis Nano 2 Kit boasts a user-friendly top-filling design, making refills quick and mess-free. With a 2ml capacity, users can enjoy extended vaping sessions without constant refilling interruptions. What sets this device apart is its innovative airflow structure, specifically designed to prevent leakage and provide a smoother taste. GeekVape has truly prioritized both convenience and flavor quality.
Geekvape N Cartridge Compatibility:
Versatility is a key feature of the GeekVape AN 2 Kit, as it is compatible with the GeekVape N Cartridge. This compatibility expands user options, allowing them to explore different vaping styles and preferences. The synergy between the AN 2 Kit and the N Cartridge enhances the overall vaping experience.
VPU Technology for Enhanced Experience:
GeekVape has incorporated the latest VPU (Variable Power Upgrade) technology into the AN 2 Kit. This advancement not only provides a better overall vaping experience but also ensures a longer usage lifespan. Users can expect improved performance and longevity, making the AN 2 Kit a wise investment for vaping enthusiasts.
Conclusion:
In conclusion, the GeekVape AN 2 Kit stands as a testament to GeekVape's commitment to innovation and user satisfaction. With its compact design, powerful performance, tri-proof technology, and a range of features that prioritize convenience and flavor quality, the AN 2 Kit is a game-changer in the world of pod system devices. Embrace the future of vaping with the GeekVape AN 2 Kit, where power and durability unite for an unparalleled vaping experience.