Are you a fan of SMOKTECH? The Smok Novo 2 pod kit, as the name tells you, is the follow-up version of the Novo kit. But as always, there will be some differences between the 2 pods.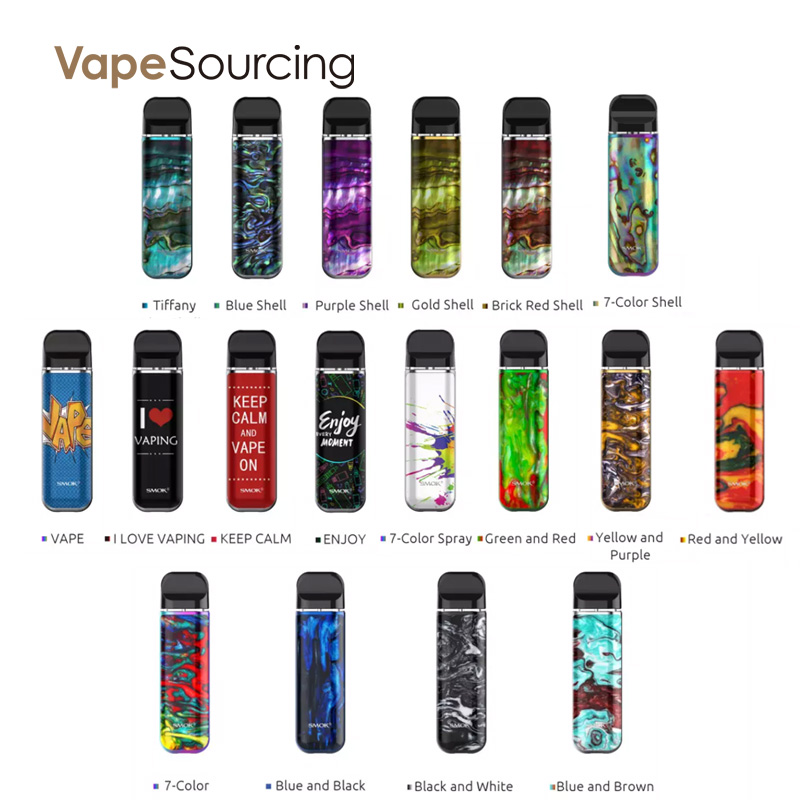 Almost nothing has been changed with the design of the SMOK Novo 2 compared to the original SMOK Novo. The SMOK Novo 2 measures only 88.3 x 24.5 x 14.5mm, weighs 4. grams. It is a small and compact pod system that fits comfortably in your hands.
The SMOK Novo 2 kit comes with two pods in the box – a 1.4ohm dual coil pod and a 1.0ohm mesh coil pod. The SMOK Novo 2 pods sit firmly in the top of the device – in fact almost too firmly as it can be a bit of a tug to pull the pod out. But equally, it isn't going to fall out either!
The battery capacity remaining is displayed on the LED indicator when vaping and when charging.
Red light = battery capacity lower than 30%
Orange light = battery capacity between 30 and 70%
Greenlight = battery capacity over 70%
The Novo 2 pod vape kit has what Smok calls a "U-Shaped" airflow. There's an airflow hole on each side of the pod that draws air in through the sides of the device, through the hole in the bottom of the pod, and through the coil to the mouthpiece.
SMOK NOVO 2 Kit comes with
1 x NOVO 2 Device
1 x NOVO 2 Mesh 1.0Ω Pod(No e-liquid)(2ml)
1 x NOVO 2 DC 1.4Ω MTL Pod
1 x USB Cable
1 x User Manual
Daily Recommend:
SMOK RPM 2 Pod Mod Kit
Steam Crave Hadron 220 Mod
AAAVape Matrix AIO Pod
SMOK Novo X Pod Cartridge
You may also like:
artery nugget gt pod kit