In the ever-evolving world of vaping, OXVA has once again raised the bar with its latest innovation – the OXVA Xlim SQ Pro Kit. This cutting-edge device is designed for both beginners and experienced vapers, delivering a seamless blend of power, style, and functionality.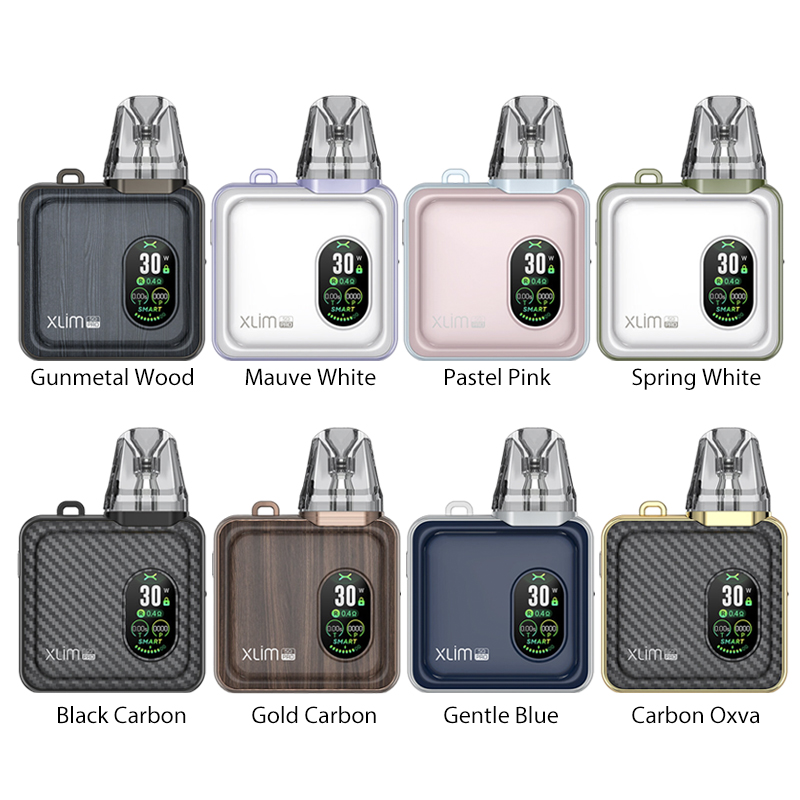 Power Packed Performance:
At the heart of the Xlim SQ Pro pod system for deal is a robust 1200mAh built-in battery, providing users with a reliable and long-lasting power source. With a maximum output power of 30W, this device ensures a satisfying vaping experience, whether you're a cloud chaser or someone who prefers a more moderate vape.
Innovative Display Technology:
The Xlim SQ Pro Kit boasts a vibrant 0.96-inch TFT color screen, elevating your vaping experience with a crystal-clear display. The optional dynamic themes add a touch of personalization, allowing you to choose a theme that suits your style. Navigate through settings and monitor your vape with ease, thanks to the intuitive interface.
Exceptional Design and Build:
Crafted with precision and attention to detail, the Xlim SQ Pro Kit is not just a powerhouse but also a visual delight. The device is highly portable, making it perfect for on-the-go vaping enthusiasts. Its sleek and ergonomic design ensures a comfortable grip, while the durable construction ensures longevity.
Versatile Cartridge Compatibility:
The Xlim SQ Pro Kit is a true game-changer with its compatibility with XLIM series cartridges. This flexibility allows users to explore a wide range of flavors and vaping styles, catering to individual preferences. The 2ml pod capacity ensures an ample supply of e-liquid, reducing the need for frequent refills.
Leak-Resistant and Convenient:
One of the standout features of the Xlim SQ Pro Kit is its highly leak-resistant design. Say goodbye to messy leaks and concentrate on enjoying a clean, flavorful vape. The top-filling system adds an extra layer of convenience, making refills a breeze, even for those on the move.
Smart & Power Modes:
The Xlim SQ Pro Kit is not just about raw power; it's about intelligent vaping. With Smart & Power modes, users can tailor their vaping experience to suit their preferences. Whether you're looking for a power-packed session or a more nuanced, controlled vape, this device has you covered.
In conclusion, the OXVA Xlim SQ Pro Kit stands as a testament to OXVA's commitment to innovation and user satisfaction. With its powerful features, stylish design, and advanced technology, this vaping device is poised to redefine the standards in the world of vaping. Elevate your vaping experience with the OXVA Xlim SQ Pro Kit – where power meets elegance.
You may also like: geekvape peak pod system