High-power vape mod kits are always deeply loved by DTL vapers. This time I'm gonna share two high-performance kits from Vaporesso. Both of them are capable of an output range of 5-220W, just make a comparison and see which you like better.
Firstly is the Vaporesso Revenger X Kit. It retains the futuristic designs of the Revenger, integrating a responsive touch sensor adjustment buttons with more technological updates. Powered by dual 18650 batteries, it can fire up to 220W. The chipset is updated with the latest OMNI Board 2.2, adapting to modern functionalities with the addition of vibration technology as well as the high-performance settings Vaporesso has come to know for.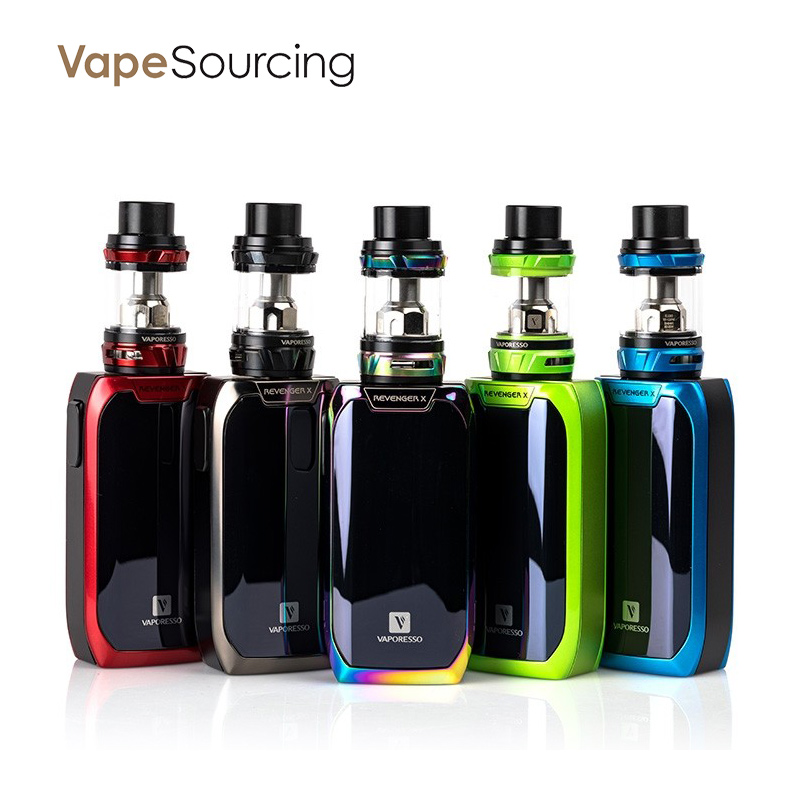 Included with each kit is the NRG sub ohm tank, it features 5mL juice capacity, Slide-n-Fill top-fill design, Delrin wide-bore drip tip, dual bottom airflow control, and the introduction GT Cores. The GT Cores offers a wide range of coil options with traditional cotton and signature cCell ceramic in each structure. Included in the set is a 0.15ohm GT 8 Core with a maximum wattage of 110W and a 0.15ohm GT 4 Core with a range of 30 to 60W.
Then is the Vaporesso POLAR Kit which is also powered by dual 18650 batteries and comes with the same output range as the Revenger X. Polar's Omni Board 4.0 chip allows for Super Player Mode, a broad resistance range that is meant for most of the industry's tanks. In addition, an "Insta-fire" mode cuts the activation speed to 0.001s, meaning rapid flavor and taste, from the first breath to the last.

Pairing with the mod is the Cascade Baby SE Tank, it features 6mL maximum juice capacity, triple slotted airflow control, and the utilization of the GT Coil System. Optimized with a 2.5A max charge capability, the Vaporesso Polar is sure to spend more time in use than charging.
Related blog: An Ideal Match For DTL Vaping-Dovpo Topside Dual Mod & Asmodus .Blank RDA