Have you ever used the pager that was popular all over the world in the last century? Now that the retro trend is all the rage, Rincoe brings back this nostalgic design for everyone, and it reappears as an electronic cigarette product. As you can see, more and more brands have launched vaping devices with eye-catching appearance. But in fact, except for some products with a real sense of design, most of them are more grotesque and unacceptable.
Rincoe's pod vape kit is a novelty, but it is visually enjoyable enough. It did not create a new object out of thin air, but was inspired by the pagers in the above world, and added many bright colors on this basis. While evoking your early memories, it also makes you feel the innocence and happiness of childhood. There are also many colors to choose from: Blue&Vintage Red, Full Black, Baby Blue, Blue&Yellow and Avocado Green.
Although the Rincoe Jellybox XS is a small vaping kit, its actual weight is only 85g, even lighter than many disposables. The built-in 1000mAh can output up to 30W for the device, which is already a very good configuration for such a small device. You can choose to use 1.0ohm or 0.5ohm coils to get different experience and satisfy your DIY hobby.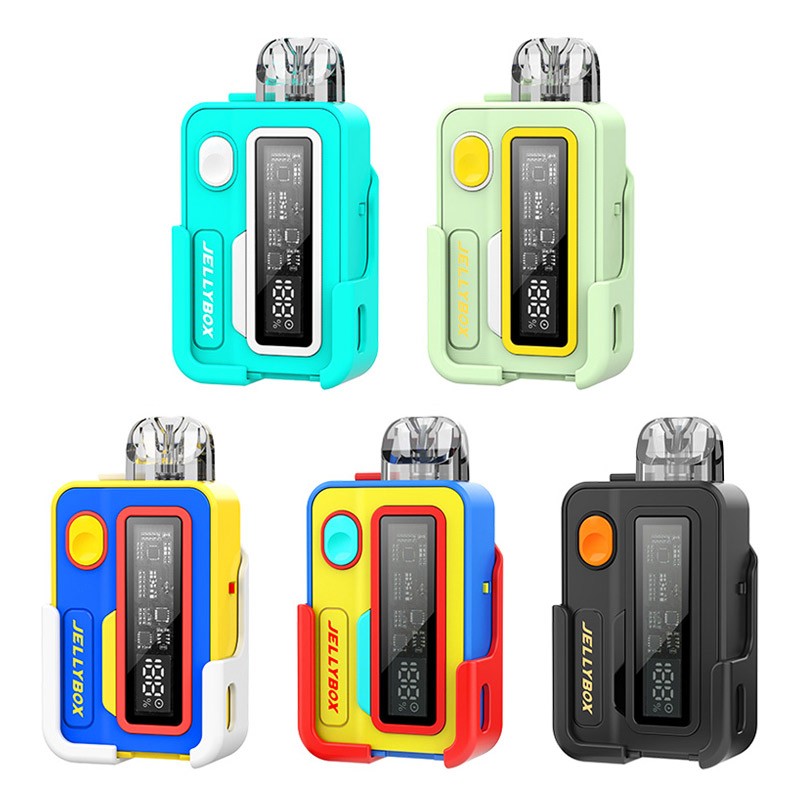 Specifications:
Battery: 1000mah
Capacity: 2ml
Weight: 85g
Output Power: 1-30W
Resistance: 1.0Ω
Size: 48mm*22mm*92.4mm
Features:
3 Color Smart LED Lights
Auto Draw Vaping Modes
Pager-Style Appearance
Adjustable Airflow Switch
0.001s Instant Firing
1000mAh Integrated Battery
Supported By Upgraded Jellybox 2.0 Chip
Recommended Products:
packspod
flum rechargable
Read More Related Articles: https://usejuicesale.com/experience-pure-taste-sfog-big-bang-vape/