The R and M Tornado 9000 is a very popular in vape shop online this year, a disposable vape device with airflow control, which is very popular with young people. , you can choose to charge. You'll find up to 12 amazing and delicious flavors. What are you still hesitating about? Join the R&M brand family now! Here you can definitely buy your favorite R&M Tornado electronic cigarette.
The R and M Tornado 9000 Puffs is one of the best disposable vapes that regulate vaping with airflow control. It is a disposable e-liquid that can be recharged multiple times, so you don't have to face the embarrassment of running out of e-cigarettes outside. It contains 18ml of 5% nicotine salt e-liquid for over 9000 puffs. With 12 flavors to choose from, it is a super-capacity e-liquid that is more suitable for e-cigarette enthusiasts, and is very suitable for home travel. It guarantees that you can always drink the last drop of e-juice in the tank. Our mission is to provide our customers with the best disposable vape devices. Dig deeper and you'll get even more fun with RandM vape.
The airflow control of the R and M Tornado 9000 allows you to choose the position that suits you best, and with a rechargeable Type-C port on the bottom of the device, I believe it will be the best choice for peace of mind and satisfaction no matter the occasion choose.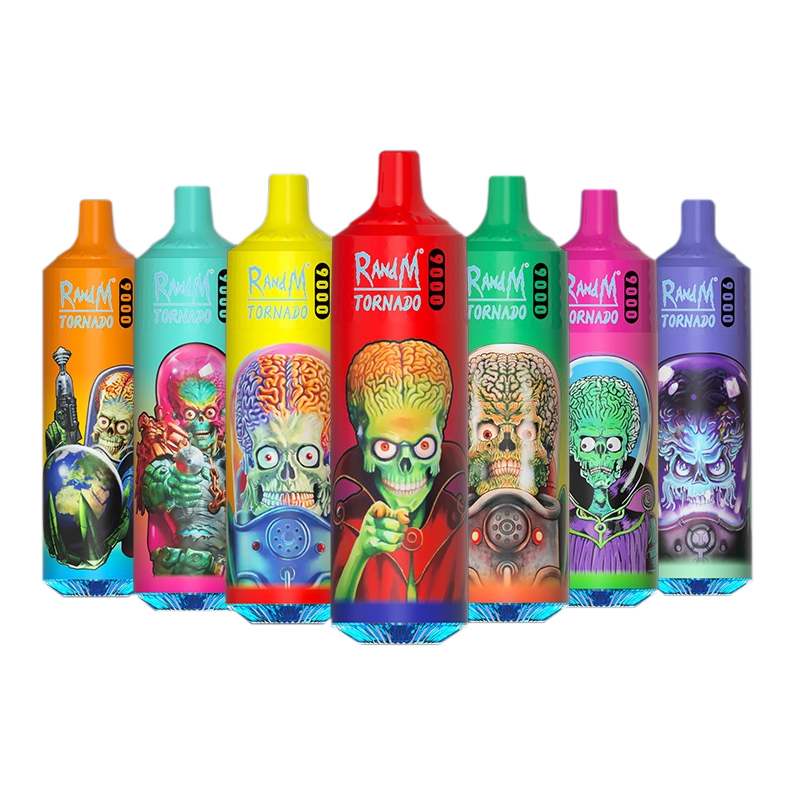 Flavor:
Blueberry Raspberry
Strawberry Watermelon
Watermelon bubble gum
Rainbow candy
Mr. Blue
Aloe Grape
Pink Lemonade
Peachy Mango Pineapple
Strawberry Banana
Lush Ice
Orange Soda
Black Dragon Ice
r and m 9000 puffs vape Features:
Latest 9000 puffs with diamond shape, enjoy cool touch and lasting hit.
Visual oil tank design with prefilled e-liquid, carry pioneering direct vape technology, easy to use.
Mesh coil inside, create smoother and bigger vapor.
Flash RGB light blinking make you stand out when you suck.
Bottom Type-c charging port and adjustable airflow control, perfect functionality.
Specifications:
Mesh Coil
12 Flavors Available.
5% Nicotine Salt
18ML of E-liquid
9000 Puffs per Device
Air Flow Control
Battery Rechargable
Integrated 1000mAh Battery
Recommended Products:
Hyde N Bar
Esco Bars Mega 5000
Read More Related Articles: http://vapekitssale.org/cbdfx-cbd-v2-cartridge-meets-vaping-demands/