Have you ever used vape atomizers from ShenRay Co.? In the following, we'll be covering a fantastic and cost-effective tank atomizer from this company—415 Style RTA. Just buy from the cheap vape shop online if you like.
Same as other ShenRay atomizers, the ShenRay 415 RTA Clone is mainly made of stainless steel. Measuring 22mm in diameter, it can store up to 4.5ml of e-liquid. Screw out the top cap, you will see two large e-juice filling ports. Inside the tank, there is a heating chamber connected with the chimney.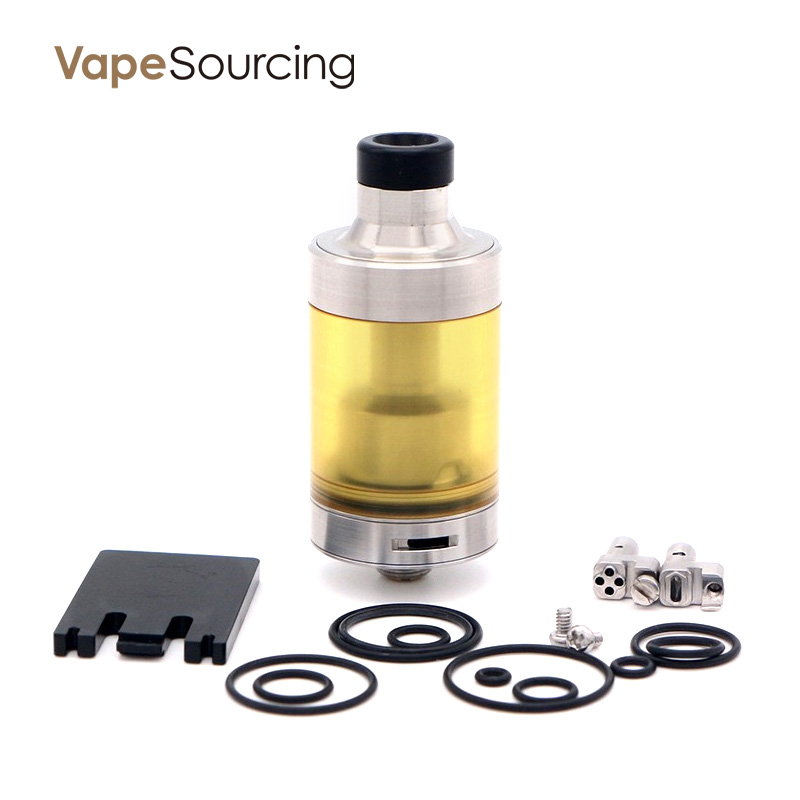 The chamber comes with a unique dome which will bring you denser clouds and more intense flavor. Under the chamber is a build deck well-designed for single coil building, on it you can easily build the coil you like. At last, the 415 Style RTA features an accurate bottom adjustable airflow system in its base, it allows you to adjust the airflow to your preference effortlessly. Anyway, the 415 Style RTA is very unique and really worth a shot.
Parameters as below:
Height: 51mm
Diameter: 22mm
Material: 316 Stainless Steel
Tank material: PC
Capacity: 4.5ml
Airflow: Adjustable Airflow
Drip Tip: With Drip Tip
Thread Type: 510
You may also like this: buy smok trinity alpha
Related blog: Wismec Trough Sub Ohm Tank: WISMEC Luxotic Surface's Best Partner!