You can always expect the Eleaf brand to excel of vaping online. As one of the most popular e-cigarette brands in the world, if you don't own a vaping device from this brand, you are definitely not a qualified vaper. Eleaf is especially good at launching a variety of vape mod kits and pod mod kits. For those who like medium and large equipment, here is sure to find a kit that will make you fall in love at first sight.
The new products released by Eleaf last week are from the brand's most classic iStick series. The shape is a combination of leather and metal, which is known as the best partner. The difference between different products is the color of the leather wrapped in the mod part. The entire vape mod kit is slim, so when you hold it, it feels great in your hand. In the lower part of the device, the model of the product is printed with embossing, which is low-key and luxurious, which is very in line with the brand's tonality.
Eleaf iStick i40 is paired with a GTL D20 Tank with a 3ml vape juice capacity. The Tank has a device that can adjust the airflow, allowing you to precisely control the airflow effect you want. The 0.8ohm and 1.2ohm replaceable GTL coils are not only very good quality, but also provide super delicious steam. At the same time, the installation process is also very convenient and simple, you do not need to worry about whether you can quickly learn to use the iStick i40, because it can adapt to all types of people.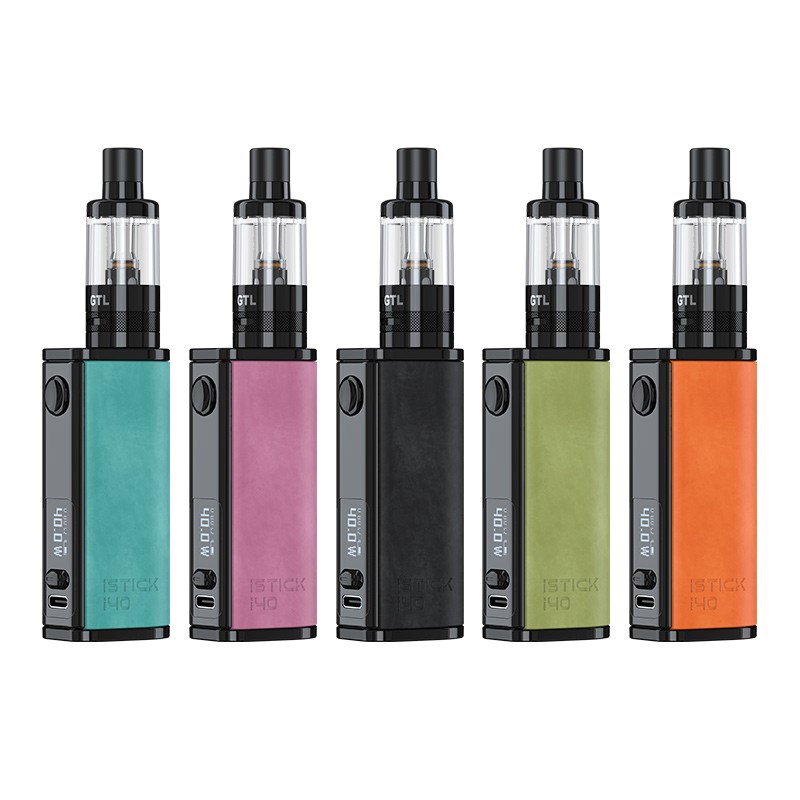 Specifications:
Size: 34.8*25.2*131.3
Battery: 2600mAh
Voltage: 0.5-8V
Output: 1-40W
Modes: VW, VV
Filling: Top filling
Tank Capacity: 3ml
Display: OLED Screen
Fit For: GTL Coil
Airflow: Adjustable airflow
Features:
Consistent vapor
Comfortable grip
Adjustment button
Slide-to-fill top cap
2600mAh integrated battery
Great flavor production
Minimalist appearance
Recommended Products:
eleaf istick i40 mod
eleaf gtl d20 tank
Read More Related Articles: http://vapekitssale.org/more-than-one-style-freemax-galex-kit/