Thanks to my old friend vapesourcing, recently they sent me a latest vape pens kit for review, which comes from VOOPOO, so today let's take a close look at the VOOPOO Caliber Kit.
Firstly the Voopoo Caliber battery mod is an unadjustable simple stick with a fire button and nothing else. There is an LED above the fire button. When charging the blue light, it remains light and when the charge is complete, it'll turn off. It uses 5 clicks to turn on and off like most devices. There is also a standby when it hasn't been used for 30 minutes it'll enter standby where you need to click the fire button once to wake it up. It's a nice feature to have if you don't turn your battery off. The stick itself is really nice. There is not much of a design it's just a basic stick, and the painting is beautiful. The only design part is the top that has a gold ring around it.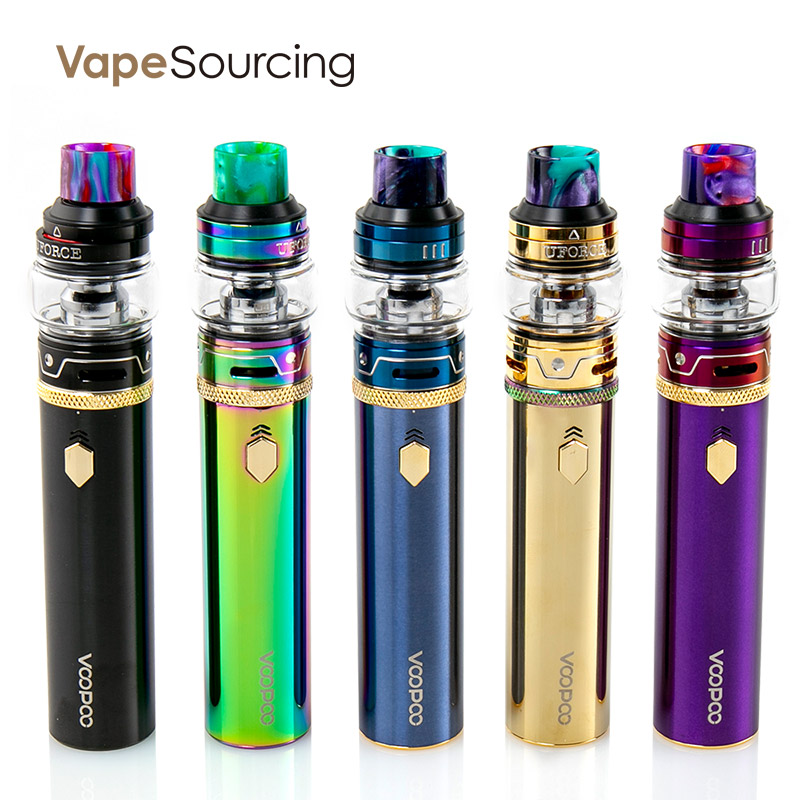 As for the included Uforce Tank, it uses an 810 drip tip and comes with a matching resin one, 3.5 and 5 ml capacity bubble tank included and optional 5.5 and 8 ml tanks as well. A slide back to fill method is available.
About the VOOPOO Caliber Kit's performance. Firstly the performance of the battery mod was excellent. With a 0.15 ohm coil, I got 80 watts of smooth output (23 amps, 3.471 volts), with a 0.2-ohm coil I got 3.682 volts and 68 watts. With a 0.61 ohm coil, I got 26 watts and 3.997 volts. Overall it does work very well for the resistance range coils would be for use on this battery mod. But there is a little problem, the Coils for the tank aren't designed well enough to work with a direct output device.
Like it? Buy from the best vape shop online now.
Related blog: 220W REV Phantom & Vaporesso POLAR | Same Power But Different Style