Have you ever used the asMODus Amighty Kit? This time we'll be covering the asMODus Viento Tank—the atomizer equipped on the Amighty kit but sold separately now.
asMODus Viento Tank is composed of high-quality stainless steel and pyrex glass, with a removable stainless steel ring designed to help provide a bit of protection in case of accidents. Measuring 26.9mm in base diameter, it can store up to 3.5ml of e-juice (bubble glass 5ml) and adopts a sliding hinged top fill mechanism.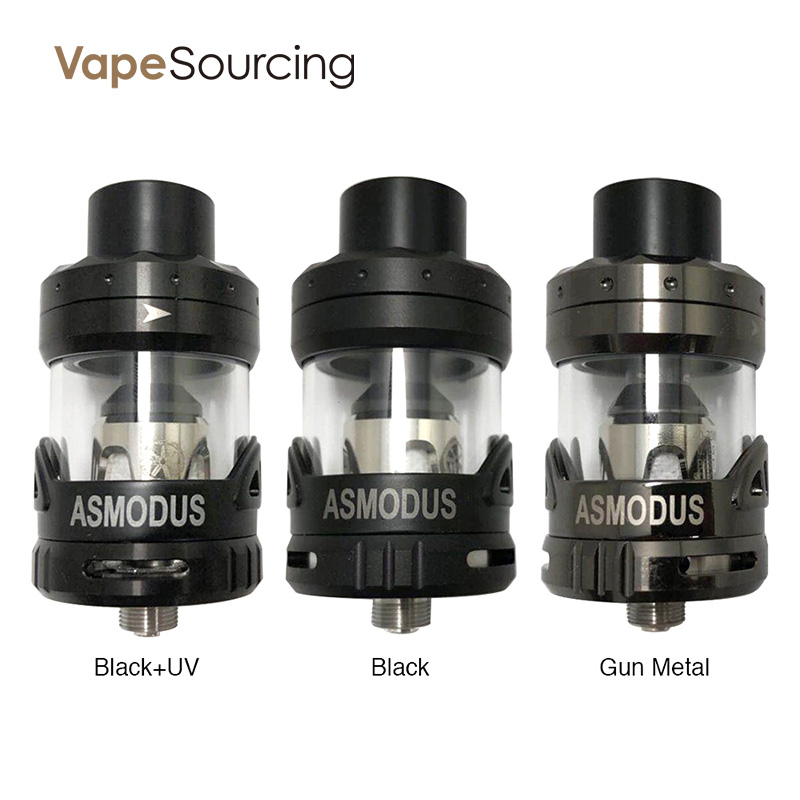 Heating elements included in the set are two 0.18ohm mesh coil heads, besides them, the Viento is also compatible with coil heads of SMOK Baby series. At last, there are three adjustable airflow slots in the base of the tank, which allow users to fine tune the amount of draw resistance for the perfect inhale. Overall, the Viento is no doubt worth a shot!
Parameters as below:
Diameter: 26.9mm
Material: Stainless Steel + Pyrex Glass
Capacity: 3.5ml
Drip Tip: Snakeskin Wide Bore 810 Delrin Drip Tip
Filling: Sliding Hinged Top Fill Mechanism
Coil Resistance: 0.18ohm Mesh Coil
Thread: 510
You may also like this: buy smok mag grip
Related blog: New DTL Vape Device From VOOPOO-ALPHA Zip Kit 180W