Welcome to 2023 with this new product from Uwell Vape, products with strange shapes will always gain more attention. Before this article, many websites and review bloggers have published many articles about this vaping device. Although there are mixed reviews, I believe that with Uwell's consistent quality and features, the function and performance of this kit will be as good as its appearance, and it will bring us unexpected surprises.
It is also the Uwell Crown series, and this mod pod kit named "M" is made of translucent material as a whole, mainly in four colors: black, orange, blue, and brown. The device is square as a whole, but it is actually divided into two parts, which looks beautiful and functional. And the cross-container design on the lower right is very recognizable. Of course, when you are using it, the unique design will also make you look cool, and it will be the focus of sight in the crowd.
The chassis of Uwell Crown M is made of very light PCTG material, which has certain protection against falling and hitting. The power output range is 5W-35W, freebase vape juice or nic salt vape juice can be used, just choose different coils according to your needs. With a built-in battery of 1000mAh and a pod capacity of 4ml, Crown M is confident enough to bring you a delicious and rich taste and a large amount of thick cloud. MTL Vaping and DL Vaping are also available.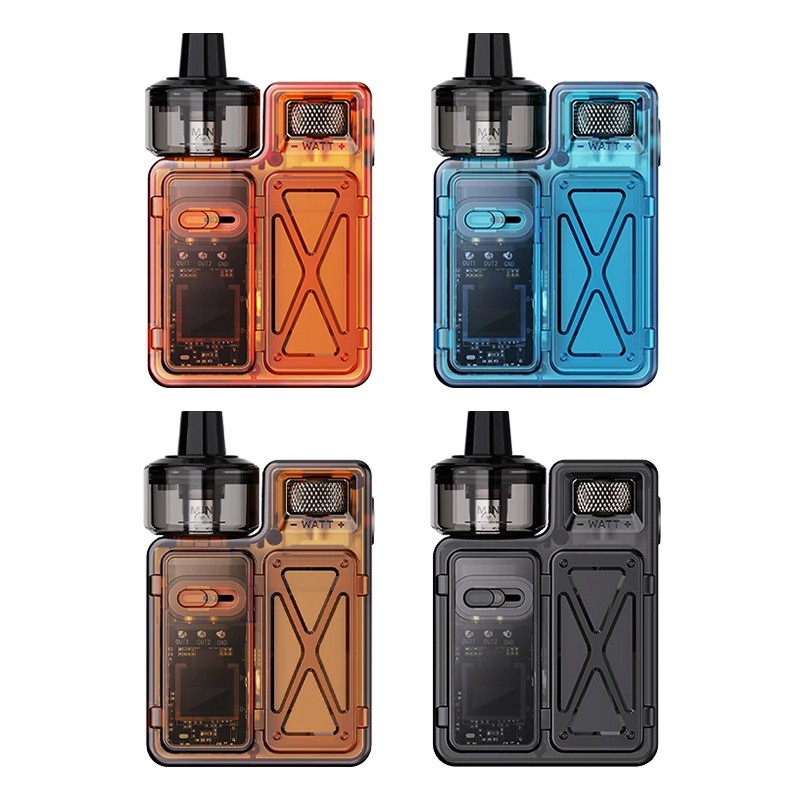 Specifications:
Dimensions: 82.3mm*52.6mm* 26.8mm
Battery: 1000mAh
Pod Capacity: 4mL
Wattage Range: 5-35W
Coil: Crown M Coils
Resistance: 0.3-3.0ohm
Display: 0.42″ OLED Screen
Charging: Type-C Port
Features:
Pro-FOCS Flavor Adjustment Technology
Dual Output Modes
Entertaining Wheel Power Adjustment
Built-in 1000mAh Battery
Independently Controlled Twin-Coil
Precise Airflow Adjustment Valve
Unique And Transparent Outer Case Design
Recommended Products:
uwell crown m pod cartridge
elf bar bc5000 where to buy
Read More Related Articles: https://usejuicesale.com/light-the-night-ijoy-punk-vape/